Thermal Shrink Packing Machine for Packaging Sawdust Pini Kay Briquettes
Pini kay briquettes packaging machine | briquette packing machine
Packing speed: 15-30 bags/min
Dimension: 1630*900*1470mm
Features at a Glance
Wide applications for packing all kinds of products
The machine voltage can be customized
Packing size and patterns can be adjusted
Easy installation and operation
This automatic thermal shrink packing machine can be used to wrap different sizes and lengths of sawdust pini kay briquettes. The purpose of heat shrink packaging for wood briquettes is to avoid moisture deformation of pini kay briquettes and also to facilitate the transportation and portability of briquettes. This sawdust briquettes packaging machine is very efficient and is mostly used in various sizes of biomass briquette processing plants.
Advantages of thermal shrink wrapping for pini kay briquettes
The thermal shrink wrapping machine is heated during the wrapping process so that the wrapping film is tightly wrapped around the item to be wrapped. Heat shrink wrapping allows the object to maintain its original form. The wrapping film on the surface of the object is not only waterproof but also prevents the surface of the item from being worn. Heat shrink wrapping of pini kay briquettes not only prevents moisture but also protects the briquettes from breaking.
Main structure of pini kay briquettes packaging machine
In fact, pini kay briquettes packaging machine is a set of packaging equipment, mainly including film coating equipment and heat shrinking equipment. Among them, the main function of the coating equipment is to evenly cover the roll film to the surface of the pini kay briquettes. The function of the heat shrinking equipment is to quickly heat and cool the roll film through uniform heating, so that the packaging film tightly wraps the pini kay briquettes.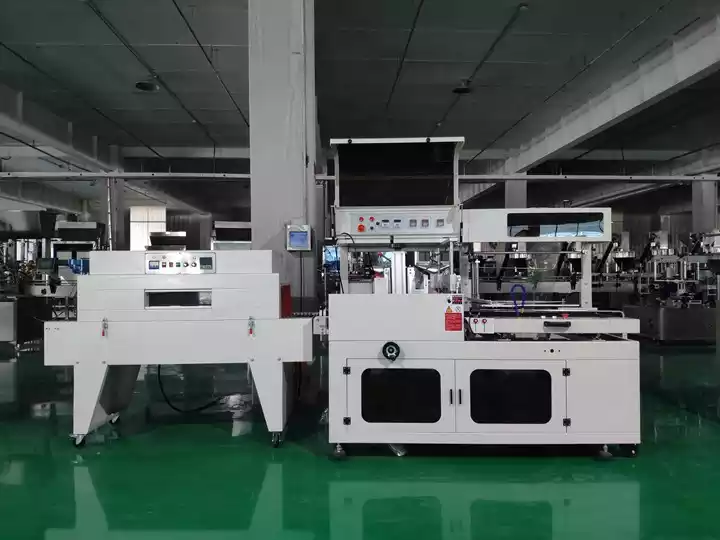 Applications of wood sawdust briquette packing machine
In the sawdust briquettes processing plant, this wood briquettes packaging machine is mainly used for packaging biomass briquettes of various sizes. However, the application range of this thermal shrink packing machine is very wide, and it can pack almost any items with regular or irregular shapes. The common packaging items of this packaging machine include gift boxes, tableware, toiletries, fresh food, instant food, precision instruments, etc.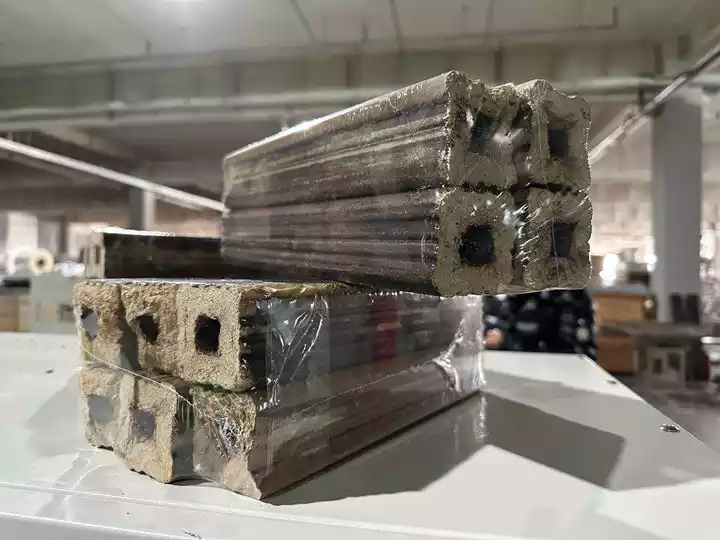 Parameters of thermal shrink packing machine for packing wood briquettes
| | |
| --- | --- |
| Model | SL-450L |
| Voltage | 220V, 50/60HZ |
| Power | 3KW |
| Packing speed | 15-30 bags/min |
| Maximum package size | L+H<500mm, W+H<400mm |
| Air pressure | 0.5MPA |
| Applicable shrink film | POF/PE |
| Weight | 280kg |
| Dimension | 1630*900*1470mm |
pini kay packing machine parameters
Model: SLIII-2
Power: 18.5 kw
Capacity: 220-260kg/h
Model: SLIII-3
Power: 22 kw