Wood shavings molded wooden pallets are closely related to the development of the logistics industry. It is an important tool for loading, unloading, storage, and transportation. So how did this compressed wooden pallet develop? And what is its current development status?
What is the role of wood shavings molded wooden pallets?
Wood shavings molded wood pallet is a compressed wood pallet product that is made of wood shavings and plant straw as raw materials for one-time molding. Its surface is smooth, which can meet the transportation of various goods.
Wood shavings molded wood pallets come from a wide variety of sources. We can use small-diameter wood, bamboo, and recycled waste such as furniture, wood-based panels, and waste wooden pallets to process compressed wooden pallets to maximize the use of limited wood resources.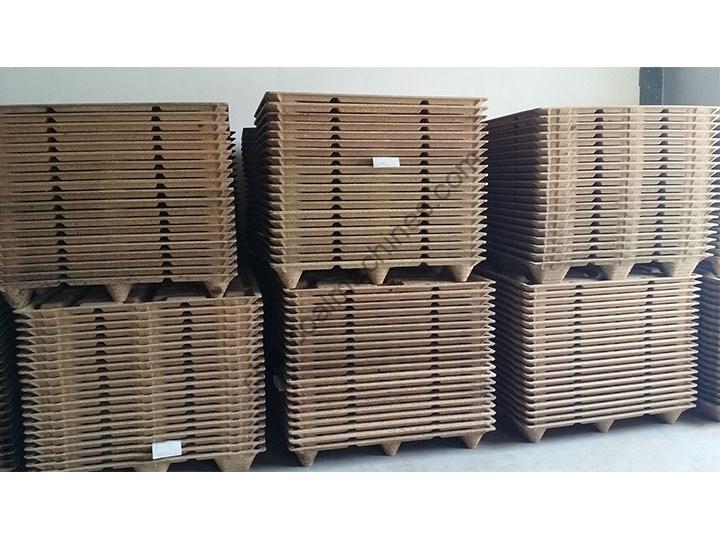 Wood shavings molded wooden pallets are molded under high temperatures and high pressure, and do not involve issues such as epidemic prevention and quarantine. At the same time, this compressed wooden pallet also avoids the disadvantages of ordinary wooden pallets such as knots, cracks, deformation, and mildew.
A standard 40-foot-high container (12.032 m×2.352 m×2.69 m) can load about 1650 shaving molded wooden pallets, while only about 450 ordinary wooden pallets can be loaded. The storage space required for stacking wood shavings molded wooden pallets is only 1/3 of that of ordinary wooden pallets.

How did wood shavings molded wooden pallets develop?
In order to comprehensively utilize wood, Germany, the United States, and other countries have successively researched and developed shaving molded wood pallets using small-diameter wood or wood processing residues.
In 1971, the German Werzalit Company invented the patented technology (US5078938) for manufacturing particleboard by molding wood shavings. Wood shavings mixed with thermosetting resin were added to the metal mold and then hot pressed.
The shaving molded wooden pallet is derived on the basis of this patented technology. In 1979, Litco International Corporation of the United States established the world's first manufacturer of shaving molded wooden pallets by using this patented technology.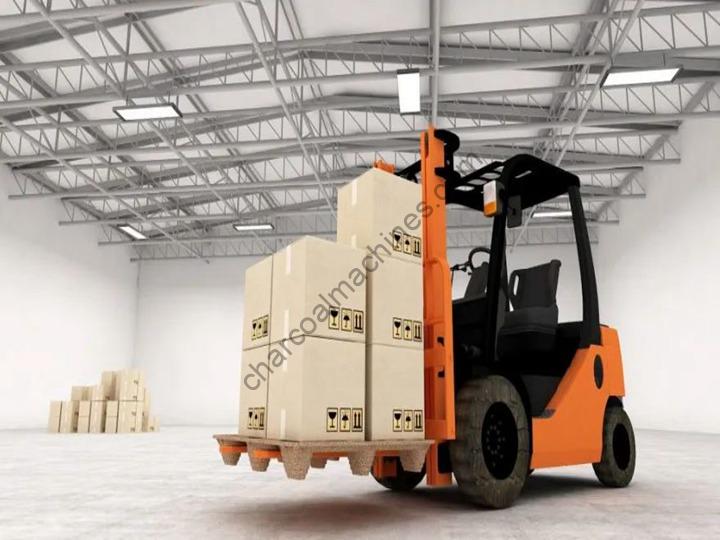 Compressed wood pallet industry in China
Foreign shaving molded wooden pallet production lines are relatively mature and have a high degree of automation, but the molding equipment is expensive and the initial cost is relatively large.
Although China's domestic compressed wooden pallet industry started late, it has developed rapidly due to the accumulation of a large number of foreign compressed wooden pallet production experiences and technology.
Today, various brands of compressed wooden pallet processing equipment have been widely used in wooden pallet factories at home and abroad.
The commercial wooden pallet presses of Shuliy factory are welcomed by the domestic and foreign markets because of the advantages of favorable price, high quality, simple operation, long service life and low failure rate.
Today, our compressed wood shavings pallet machines have been exported to more than 30 countries and regions such as Spain, Romania, Greece, Poland, Saudi Arabia, Russia, Brazil, the United States, Mexico, Tunisia, and South Africa.