Two charcoal furnaces with a capacity of 3 tons per day were shipped to Australia yesterday for processing various types of wood, roots, branches, etc. into charcoal that can be used as fuel. Shuliy factory is committed to providing high-quality carbonization equipment and briquette charcoal processing equipment to customers around the world. Welcome to consult us for product information.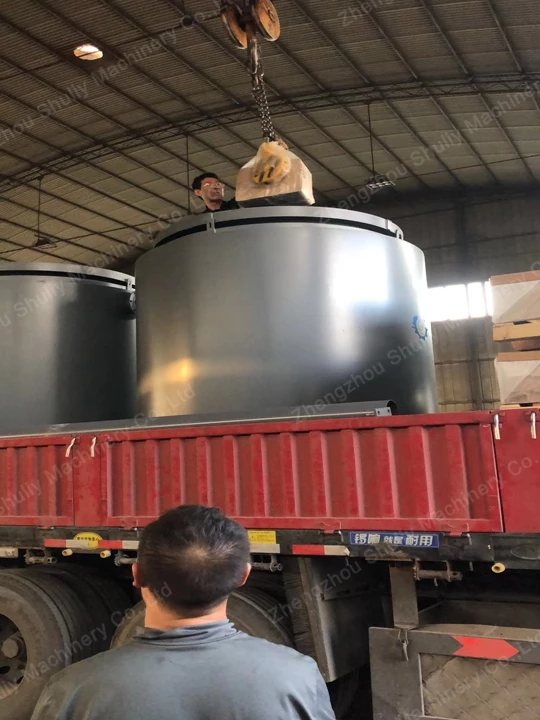 Why choose to buy charcoal furnaces?
Our client, an Australian entrepreneur, was in search of a reliable charcoal furnace to efficiently turn various wood segments, tree roots, and branches into charcoal. With a vision to supply this charcoal to local smelters and turn a profit, he turned to us for a suitable solution.
Shuliy's solution for the Australian customer
After understanding his requirements, we recommended two charcoal furnaces with a daily production capacity of 3 tons each. These furnaces were tailor-made according to his investment budget and daily operating hours. Our team of experts also provided him with detailed operation manuals and on-site training to ensure smooth operations from day one.
Delivery of the charcoal machines
Yesterday, we successfully arranged the shipment of these two charcoal furnaces to his factory in Australia. The delivery is expected to take around 20 days, giving him enough time to set up and start operations.
Shuliy charcoal machines for sale
With our state-of-the-art charcoal making machines, we are confident that our client will achieve his business objectives and turn a profit. We remain committed to providing our clients with the best possible solutions, enabling them to grow their businesses and expand their horizons.
With these two carbonization furnaces imported from China to Australia, our client's vision of becoming a leading supplier of high-quality charcoal to local smelters is well on track. Stay tuned for further updates on how this partnership will shape the future of charcoal production in Australia.