Hydraulic Hookah Shisha Charcoal Tablets Making Machine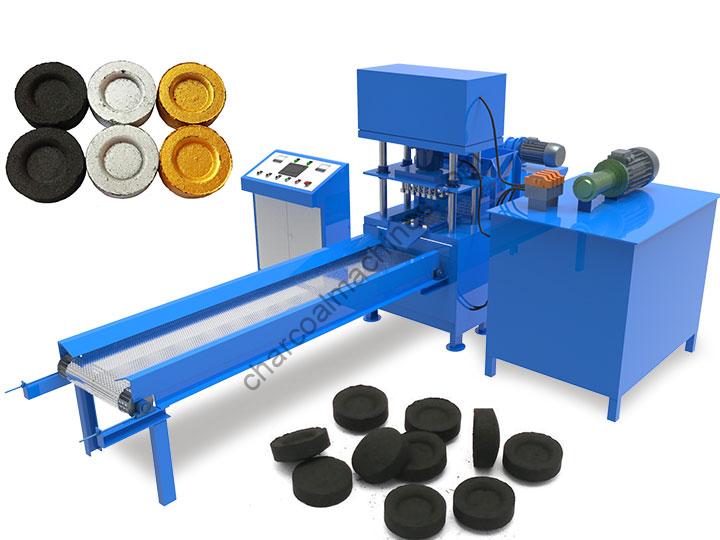 Shisha is a popular and healthy way of smoking in many countries around the world. In Arab countries, in particular, shisha has been around for almost 500 years. At present, hookah charcoal has gradually become popular among many European and American college students and various social personages, becoming a new generation of fashion smoking and leisure.
How to make shisha(hookah) charcoal by shisha charcoal machine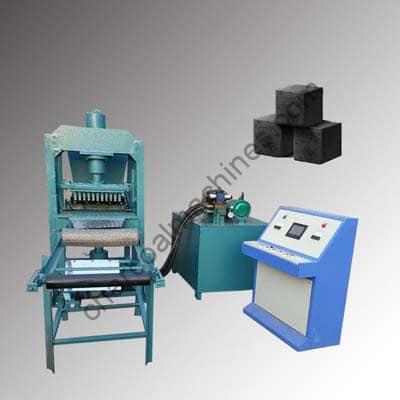 In order to comply with the huge demand of the market, Shuliy machinery independently developed and manufactured a hydraulic hookah shisha charcoal tablet machine.
Shisha Charcoal Machine: Hookah charcoal tablet press is suitable for suppressing various dry and wet powder or granular materials, mainly used for forming the quality charcoal powder.
The charcoal powder to make high-quality shisha or hookah charcoal is mainly made from raw materials such as bamboo, rice husk, coconut shell, peanut shell, wood, tree branches, bagasse, and wood chips. Among them the best charcoal powder that to make shisha or hookah charcoal come from the fruitwood, which can add distinctive faint scent and sweet smell for shisha.
Shisha Charcoal Machine - Working principle (How to make hookah charcoal?)
Hydraulic shisha charcoal press machine is another kind of shisha charcoal machine for making hookah charcoal. The main structure of the hookah (shisha) charcoal tablet press machine includes a frame, hydraulic system, distribution cabinet, mould and conveyor belt,etc. Independent temperature and power control devices and hydraulic pressure can be effectively adjusted. In addition, the molds at the discharge port can be removed and replaced, and we can provide customers with molds of various shapes according to their needs.

It is suitable for pressing bamboo charcoal powder, wood charcoal powder, straw charcoal powder and other high-quality charcoal powder into a round sheet, cylindrical, spherical, convex, concave and other various geometric shapes of products, but also can be pressed with words, trademarks, patterns of these products.

hookah charcoal machine manual
Hookah charcoal tablet press material can be compressed into sheets, square, rectangle, circular, diamond, triangular, cylinder, cone, the geometry of the convex, concave, and other various shapes, also can be compressed with a word, trademark, logo and shape of the various customized version. Hydraulic shisha charcoal tablet briquette machine can press about 19,000-27000 finished shisha charcoal tablets per hour, the output is large and the working efficiency is very high.


hookah charcoal machine manual
Shisha Charcoal Machine - Major advantages of the product
1. The machine is especially suitable for pressing various shapes of shisha charcoal products, which can meet various needs of different users.
2. The machine has a specially designed forced feeder, can suppress charcoal powder of lightweight, the small density of pure powder materials.
3. We can provide a large number of specially designed auxiliary equipment, can achieve the automatic feeding of materials, automatic film, saving time and effort.
4. Shisha charcoal press machine with a user-friendly design, simple structure, small area occupation, easy to install, simple operation, easy to clean and maintain the machine.
5. The transmission system is sealed in the worm gearbox under the frame, is a completely separate independent part, will not be contaminated, can reduce noise and wear.
Shisha Charcoal Machine - Technical parameters
| | | | | |
| --- | --- | --- | --- | --- |
| Model | Power | Capacity | Diameter | Modulus |
| SL-10 | 7.5kw | 9 pieced/min 22 times/min | 20-40mm | 10 |
| SL-14 | 7.5kw | 11 pieced/min 21 times/min | 20-40mm | 14 |
| SL-15 | 7.5kw | 12 pieced/min 23 times/min | 20-40mm | 15 |
Hydraulic type shisha charcoal press machine working video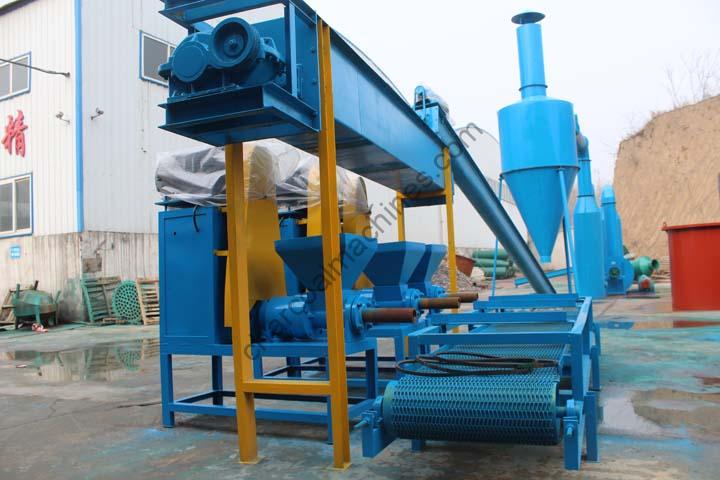 Shuliy Machinery not only provides high-quality machines but also provides comprehensive after-sales service. We have been focusing on the charcoal machinery industry for nearly 20 years and have rich experience in designing and manufacturing large and medium-sized charcoal machines to meet the needs of various customers. At the same time, according to the requirements of customers, we can provide services such as plant construction plan, market analysis, and best product formula. learn more >>>
East Hanghai Road, Economic-technological
Development Area, Zhengzhou, China
*if you enjoyed this, please click the buttons to share it