As the demand for hookah charcoal has increased, more and more businesses are investing in hookah charcoal press machines. Recently, a South African customer purchased a hookah charcoal press machine from our company, which marks a new chapter in the development of our company's international business.
Customer requirements for hookah charcoal production
Our South African customer is the owner of a hookah charcoal production plant. His plant specializes in the production of high-quality hookah charcoal that is widely used in hookah bars across South Africa.
This customer had heard about our company's hookah charcoal making machines from one of his business partners and was interested in purchasing a machine to increase his production capacity.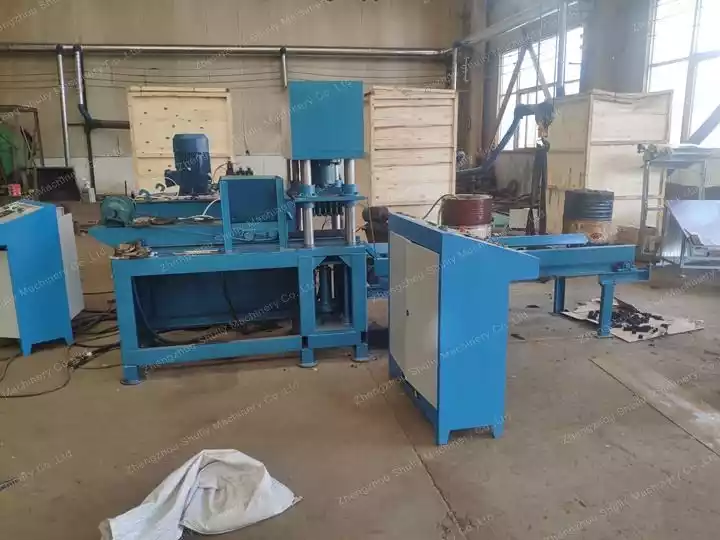 Hookah Charcoal Press Machine Details for South Africa
After careful consideration, this South African customer decided to purchase our hookah charcoal press machine model SL-HS-2. The machine is capable of producing 100-126 pieces of round hookah charcoal tablets per minute and is highly efficient.
Additionally, the machine is easy to operate, and its maintenance is straightforward. Our customer was impressed by the high-quality standards of our machines, and he was confident that it would meet his production needs.
Shipment Details of Hookah Charcoal Machine
Once the order was confirmed, we started to prepare the machine for shipment. The machine was loaded onto a container and shipped to the port of Durban in South Africa. From there, it was transported to customer's factory. The entire process took approximately 30 days.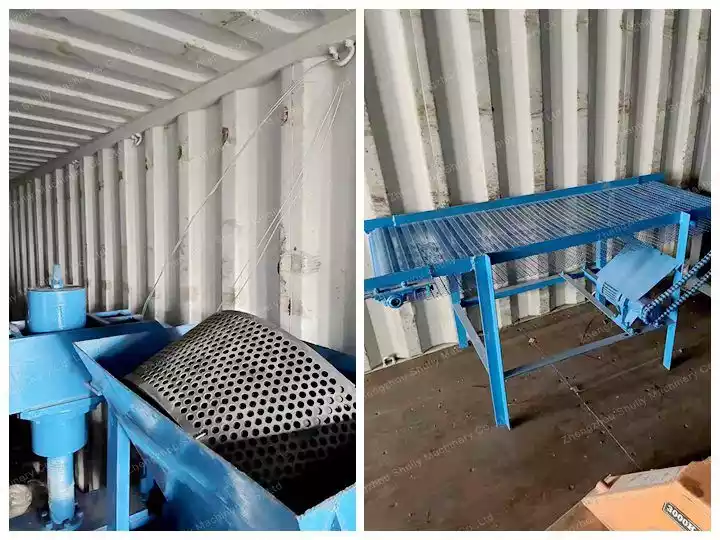 Hookah Charcoal Press Machine Installation and Training
After the machine arrived at the customer's factory, our team of engineers was dispatched to install and train his workers on how to use the machine.
Our engineers were experienced in installing and commissioning charcoal machines, and they quickly completed the installation process. They then spent several days training the customer's workers on how to operate and maintain the machine.
This South Africa customer was satisfied with our services and the quality of the machine. He was pleased with the smooth installation process and the training provided by our engineers.
He commented that our company's hookah charcoal press machine had increased his production capacity significantly, and he was looking forward to expanding his business further. We are delighted to have contributed to his success and look forward to serving more customers in South Africa and around the world.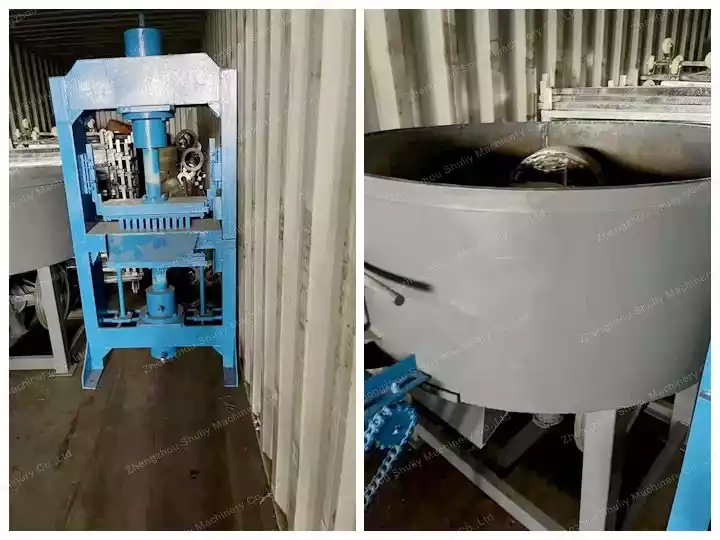 Hookah Charcoal Machine diameters
Item
Parameters
Qty
Hydraulic Shisha charcoal machine
Pressure:100tons
Capacity:42 pcs per time,3-4 times per minute
Weight:2800kg
Hydraulic pump power:15kw
Main host dimension:1000*2100*2000mm
Feeding power:0.75kw
Discharge power:0.75kw
Discharge conveyor:800*850*1850mm
Control cabinet size:530*900*1100mm
Shape: round shape
1