The shisha charcoal machine is the main equipment for processing various specifications of shisha charcoal briquettes. The raw material used to process hookah charcoal is usually coconut shell charcoal powder or other types of charcoal powder. Recently, the Shuliy plant exported a 200kg/h shisha charcoal press machine to Nigeria, mainly producing round shisha charcoal with a diameter of 33 mm.
What are the common specifications of hookah charcoal?
Shisha charcoal, also called hookah charcoal, is a fuel used to ignite and melt hookah smoke paste. There are usually many types and specifications of hookah charcoal. Common hookah charcoals are mainly round and square.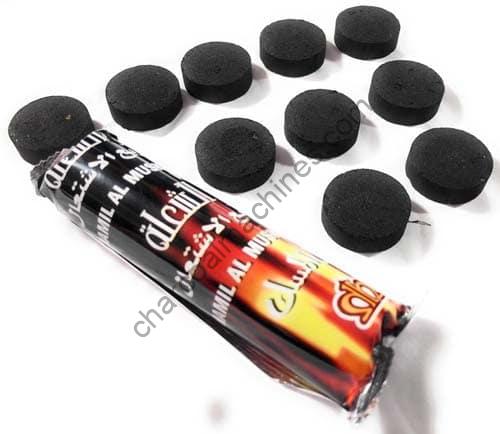 The diameter of round hookah charcoal is mainly 30mm, 33mm, 35mm, 40mm, 42mm, etc. The dimensions of the square hookah charcoal are mainly 20*20mm and 25*25mm.
Nigeria is currently one of the countries with the fastest economic development in West Africa. Currently, Nigeria maintains a very active import demand. To a certain extent, continuous imports have also promoted the rapid development of many parts of Nigeria. In particular, the import of many processing equipment directly changed the original local production and lifestyle, improved labor efficiency, and promoted employment.
In fact, we have exported a large amount of charcoal processing equipment to Nigeria and other African countries, such as Kenya, Congo, Uganda, Ghana, and so on. The Nigerian customer who bought the hookah charcoal machine from us lives in Lagos, where they have a lot of coconut shell resources. The client learned that coconut shell charcoal has a high market value, so he started the business of producing coconut shell charcoal a year ago.
A large amount of coconut shell charcoal produced in his factory is exported to the Middle East, such as Saudi Arabia and Iran. In order to increase the added value of coconut shell charcoal, the customer decided to process the finished hookah charcoal for sale.
Machine parameter of the shisha charcoal machine for Nigeria
Voltage: 380v,50hz
Power: 7.5 kw
Capacity:
17 pieces per time,
20times per minute,
200kg per hour
Pressure: 25tons per time
Weight: 1700kg
(hs code: 8462991000)