At Shuliy Machinery, we recently had the pleasure of working with a client from Oman who discovered our latest model of the shisha charcoal press machine through browsing our charcoal machine website. This client expressed great interest in our machine and its capabilities. Here, we will delve into the details of our collaboration and the positive outcome achieved.
Meeting the client's needs
Our client's primary focus was on processing cube-shaped hookah charcoal with a size of 25mm, which they intended to sell in the market. After discussing their requirements and evaluating their production goals, we recommended our efficient and reliable shisha charcoal press machine.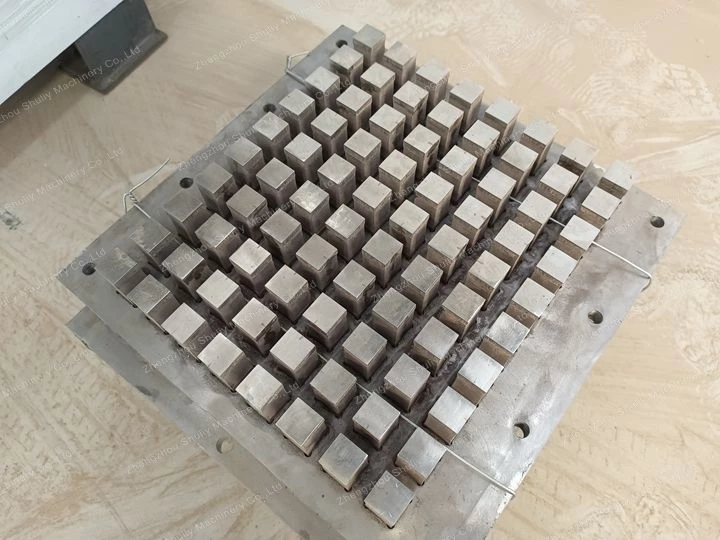 Smooth delivery and installation of shisha charcoal press machine
Once the client confirmed their order, we promptly arranged the delivery of the hookah charcoal machine to their location in Oman. Our team provided detailed installation instructions and guidance, ensuring a smooth and hassle-free installation process. The client successfully installed the machine following our Shuliy factory's guidelines.
Satisfaction and positive feedback from Oman charcoal plant
After utilizing the shisha charcoal press machine, the client was highly satisfied with its performance and efficiency. They were impressed by its ability to produce high-quality cube-shaped hookah charcoal consistently.
In fact, they were so pleased with the results that they took the initiative to record a feedback video, expressing their gratitude and showcasing their successful production using our machine.
This successful collaboration with our client in Oman highlights the effectiveness of our shisha charcoal press machine in meeting their specific production requirements.
We are proud to have provided them with a reliable and efficient solution that has contributed to their business success. At Shuliy Machinery, we remain committed to delivering top-notch equipment and exceptional customer service to clients worldwide.
If you are also interested in elevating your shisha charcoal production, don't hesitate to explore our range of shisha charcoal press machines and experience the benefits for yourself.