Recently, two German clients came to the Shuliy machinery to visit and finally bought a full shisha or hookah charcoal briquette machine. These two customers want to invest in the production of shisha charcoal, so they visited our website of charcoal machine half a month ago and got in touch with our sales consultant. After careful investigation and research, they finally decided to visit the Shuliy charcoal machinery factory in China.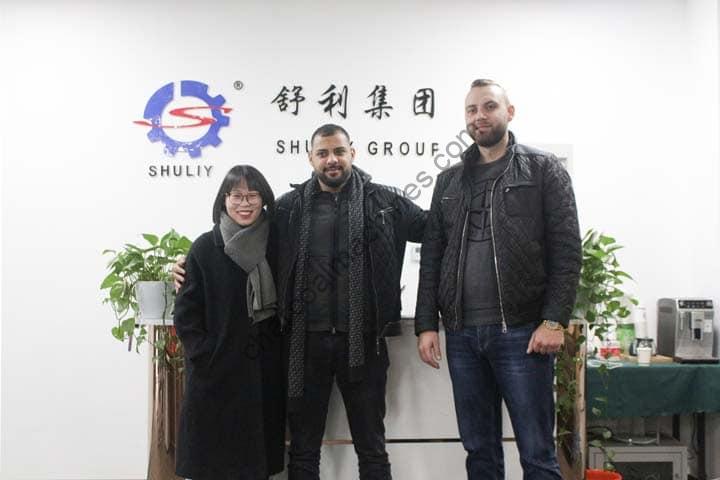 At present, shisha is a popular and healthy way of smoking in many countries. It is widely used in lounges, bars, and other social places in many countries. Especially in recent years, shisha is more and more popular among college students and wage earners in Europe and America.
These two German customers decided to invest in the production of shisha charcoal just because they saw the great potential of their domestic shisha charcoal market. After reading the detailed information about the shisha charcoal briquette machine sent by our sales consultant, the customer was very satisfied and expressed his willingness to visit the factory in China.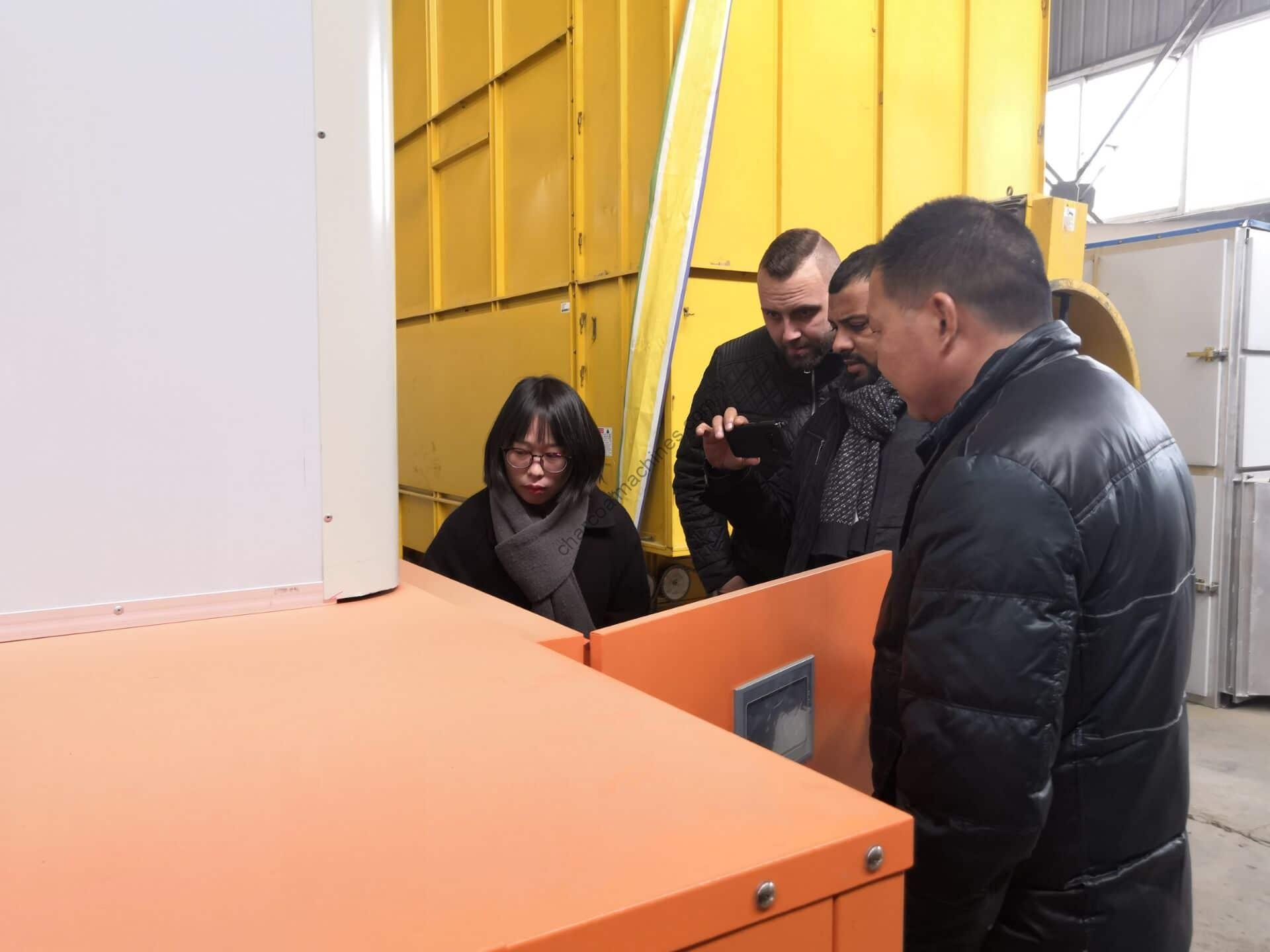 We Shuliy machinery warmly received the two clients. Then our sales manager personally drove two customers to visit the factory. These two German customers brought charcoal powder from their own countries to the factory to test the production efficiency of the machine.
The customer mainly wants to produce the cube-type shisha charcoal, therefore when watches the shisha charcoal powder molding production to be very earnest. They carefully recorded the main data and production links, carefully asked about the performance and output of the machine, and observed the shape and color of the produced cubic shisha charcoal.
During the visit to the factory, it is impressive that two German customers are very concerned about the quality of shisha charcoal finished products. When the square block shisha charcoal was drying in the drying box, the customer took out the cube shisha charcoal for careful inspection. They tested the density of the shisha charcoal by striking it with an iron bar or dropping it on the ground.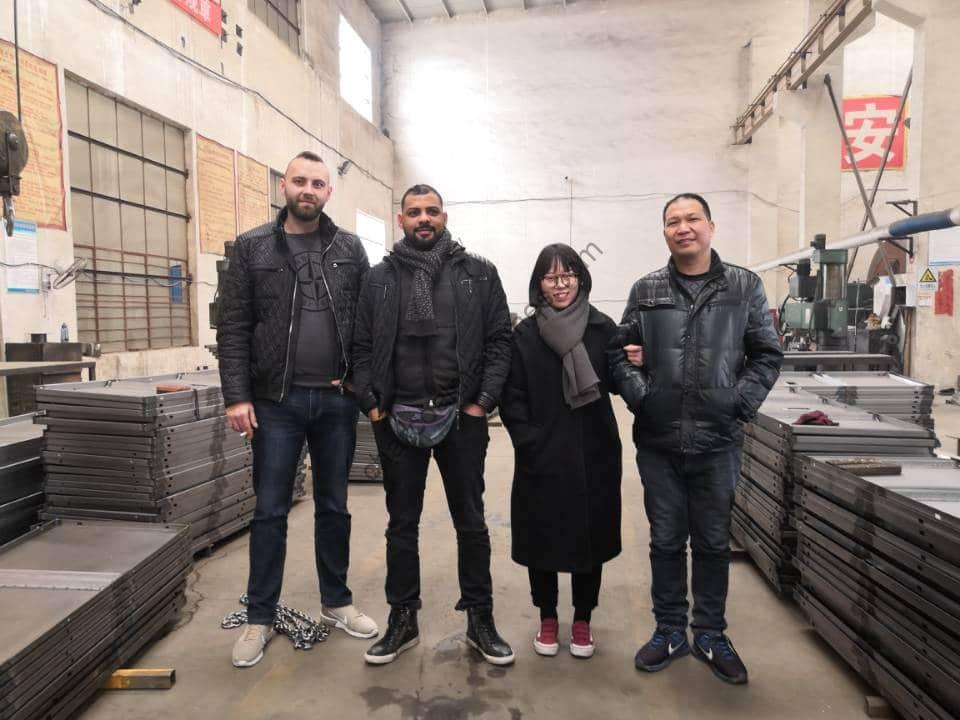 After fully burning the shisha charcoal, the customer also carefully checked the grayscale of the charcoal block after combustion. When the customer returned to the hotel in the evening, he specially brought back several pieces of shisha charcoal finished products. He carefully tested the shisha kettle brought by himself to ensure that the charcoal blocks produced were smoke-free and non-toxic.
After two days of inspection, these two German customers are very satisfied with the shisha charcoal production machine of Shuliy machinery. Finally, they bought a complete set of shisha charcoal production lines, including charcoal grinder, binder mixer, charcoal briquette machine, and cutter with the conveyor.
These two German customers are very satisfied with the sincere service of Shuliy machinery, and they are willing to cooperate with us for a long time and are glad to introduce their friends to buy our products.