Early in this month, we welcomed a Philippine customer to our charcoal machine factory. He was very excited about our considerate arrangement and reception for him. He and his Turkish partner had a strong purchasing intention and he came here to see the operation process and the detailed information for making cubic shisha or hookah charcoal.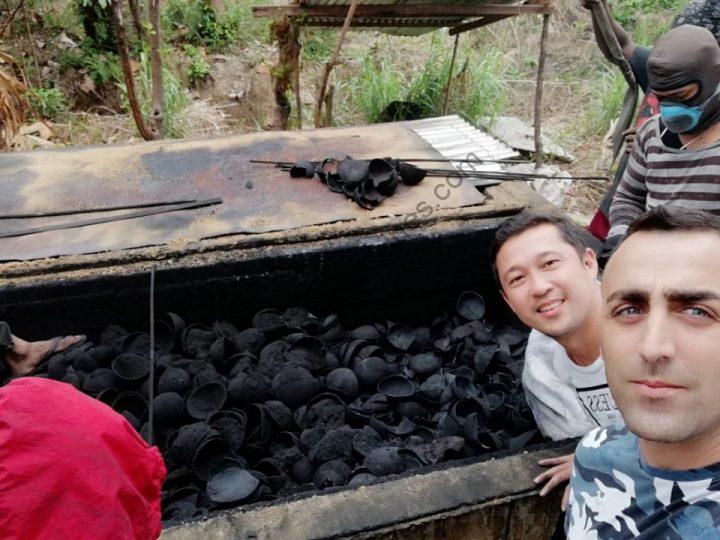 Before he and his partner began to think about the plan for making hookah charcoal, they were also doing the charcoal business. The Philippines is a place where the coconut is the main fruit product, and therefore the coconut shell there is very rich.
He and his Turkish partner are in the business of producing coconut shell charcoal and exporting the charcoal to Turkey where there is a shisha charcoal making plant to make hot-sale shisha charcoal. When they saw the great market potential of shisha charcoal, they got an idea for making shisha charcoal by themselves.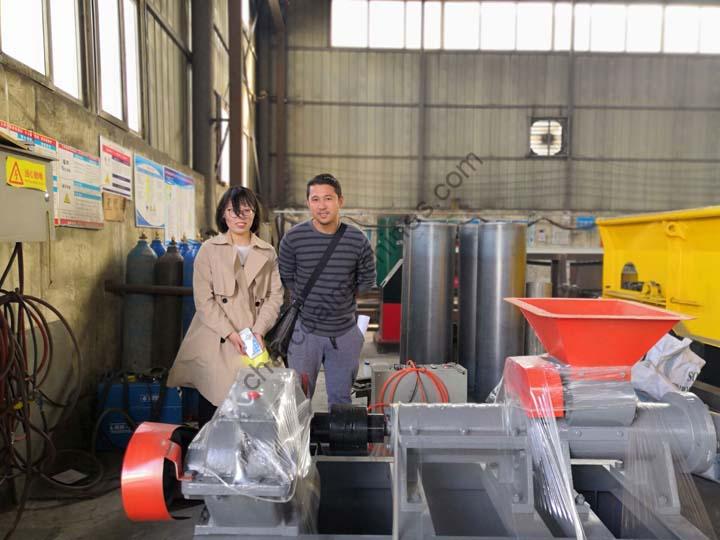 After browsing some information about the working process for making shisha charcoal, they gave us the inquiry for purchasing a charcoal making machine. Before coming to China, they have mastered basic information about the charcoal machine through our website and communication with our sales consultant.
We have much experience in making cubic and tablet shisha charcoal and we have the full set charcoal machine to turn coconut shells into high-quality shisha charcoal with different shapes.
This Philippine customer said it was a pity that his partner couldn't come to China for seeing the amazing charcoal machine in person. He visited almost the whole set of charcoal making machines of shisha charcoal including the carbonization furnace, coconut shell charcoal crusher and grinder, charcoal powder mixer, charcoal briquette machine, charcoal cutter, and the charcoal drying room, and he was very satisfied with the testing result.
At the guidance of our salesperson, this customer had a clear understanding of the shisha charcoal production process. And he thought this product line was the right one for their new charcoal business.
This full set of cubic shisha charcoal production lines is safe, efficient, and energy-saving. In addition, the continuous carbonization furnace in this line can also carbonize other materials, like rice husk, palm kernel, wood, sawdust, bamboo, straw, bagasse, etc. It deserves to be invested in your charcoal business to make a great fortune.
Charcoal briquette machine working video