With the increasing demand for compressed wooden pallets in the international market, many project investors have begun to pay attention to the production and sales of compressed wooden pallets.
So, how is the pressed pallet processed? What is the production process of a complete compressed wooden pallet? As a very powerful supplier of pallet machinery in China, Shuliy factory will introduce the production process of compressed wooden pallets and detailed knowledge of wooden pallet machines here.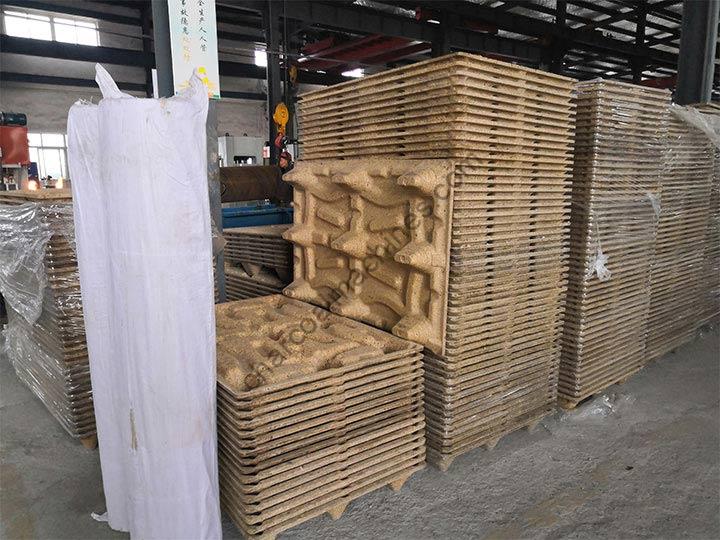 Which raw materials are more suitable for processing compressed wood pallets?
The raw material for compressed wood pallets is any material that contains wood fibers, and generally, these materials are readily available. In addition, other fiber-rich raw materials can also be used to produce wooden pallets.
Common raw materials for processing compressed wooden pallets are as follows:
Waste wood, sawdust, wood shavings, wood chips, logs, planks, branches, bamboo chips, waste wooden furniture, waste pallets, etc.
Any fiber-rich material can also be used to produce pallets, such as straw, waste kraft paper, palm trees, coconut shells, shredded coconut, cork, wheat straw, bagasse, miscanthus, etc.
Common wooden pallets specifications
Dynamic load capacity: 2 tons
Static load capacity: more than 6 tons
Moisture content: ≤8%
Size: 1100x1100mm,1200x800mm,1200x1000mm,1050x1050mm,1140x980mm,1300x1000mm, etc.
The production process of compressed wooden pallets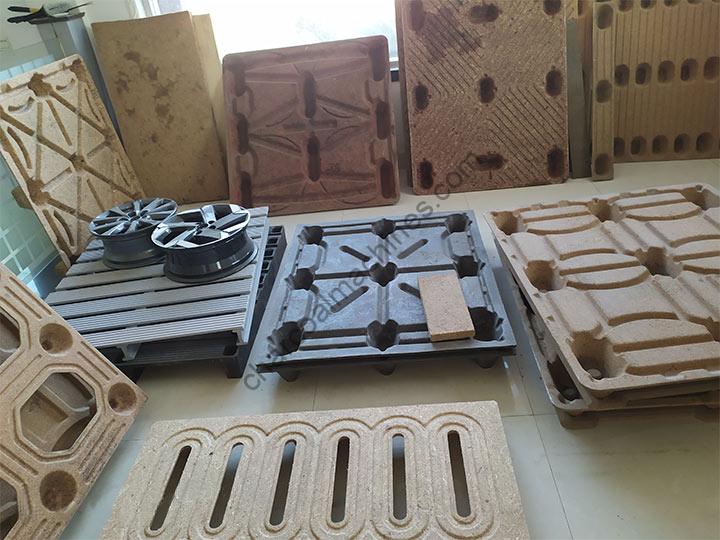 Steps to make compressed wood pallets
Raw materials shredding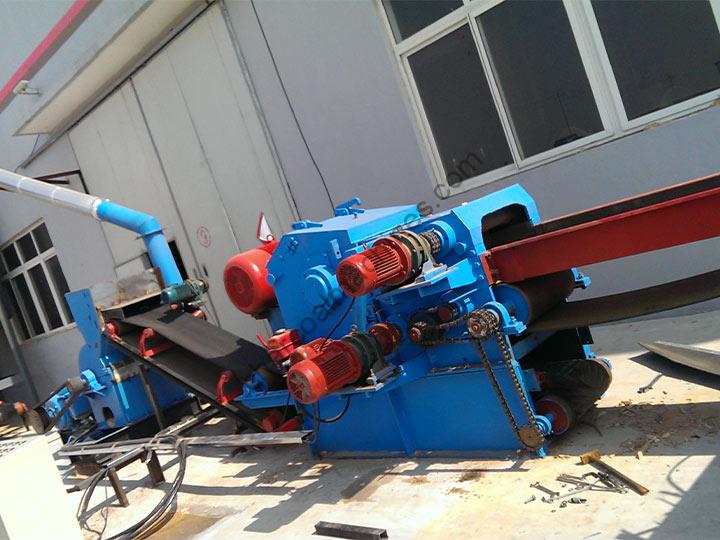 We use this continuous wood chipper machine to shred logs and branches into wood chips or sawdust. If you required fine sawdust, you can use a hammer mill to grind wood chips into sawdust.
Sawdust drying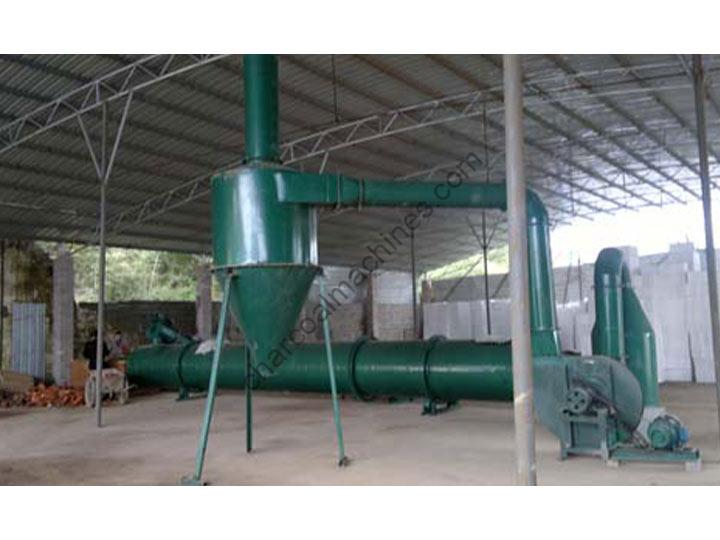 This rotary dryer is used for drying sawdust on a large scale. The required sawdust humidity is less than 10%.
Sawdust storage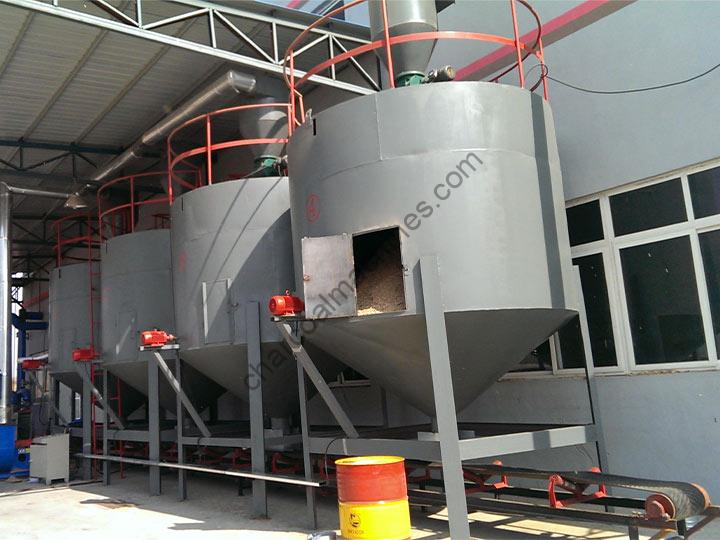 Because the pallet compression process is usually slow, the sawdust processed in the factory is usually temporarily stored in storage bins.
Glue mixing
In order to ensure the better density of compressed wooden pallets, we usually need to add a certain proportion of glue to the sawdust for mixing.
Wood pallet pressing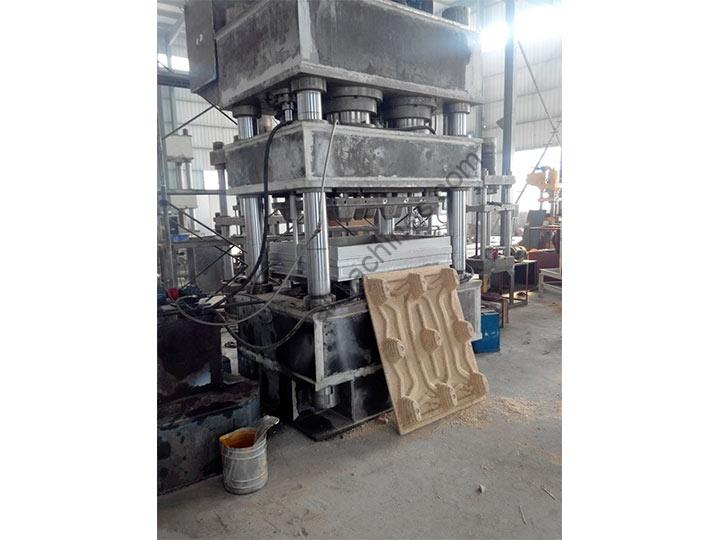 This compressed wooden pallet machine can be used to process wooden pallets of different specifications.
Wood pallets polishing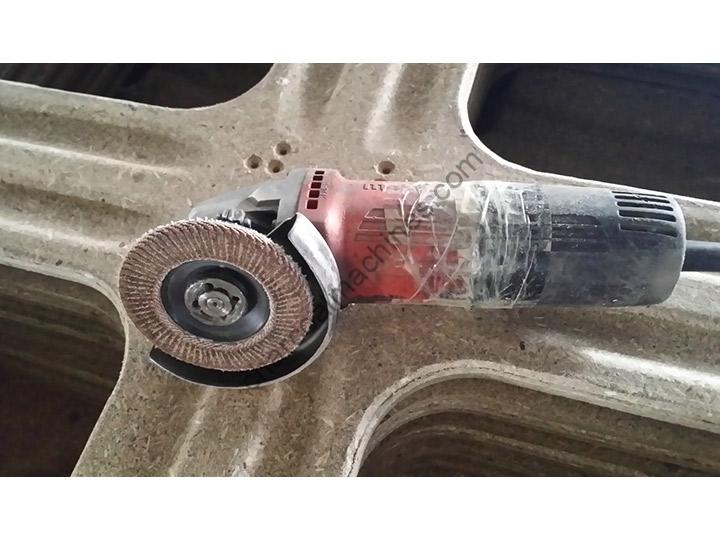 Usually, the processed compressed pallets will have some burrs, and we need to use a grinder to polish the corners of the wooden pallets.