Wood shavings are a popular material for animal beddings in Canada, especially for horse stables, dairy farms, and poultry houses. With the increasing demand for high-quality animal beddings, more and more farmers and ranchers are turning to wood shavings mills to produce their own shavings on site. In this article, we will explore the demand for wood shaving machines in Canada and the benefits they offer for animal husbandry.
The Demand for Wood Shaving Machines in Canada
Canada is a large country with vast forests, which makes it an ideal location for producing wood shavings. According to a recent market research report, the demand for wood shavings in Canada is expected to grow at a CAGR of 4.6% between 2021 and 2026. This growth is mainly driven by the increasing demand for animal beddings and the growing awareness of the benefits of using wood shavings over traditional bedding materials.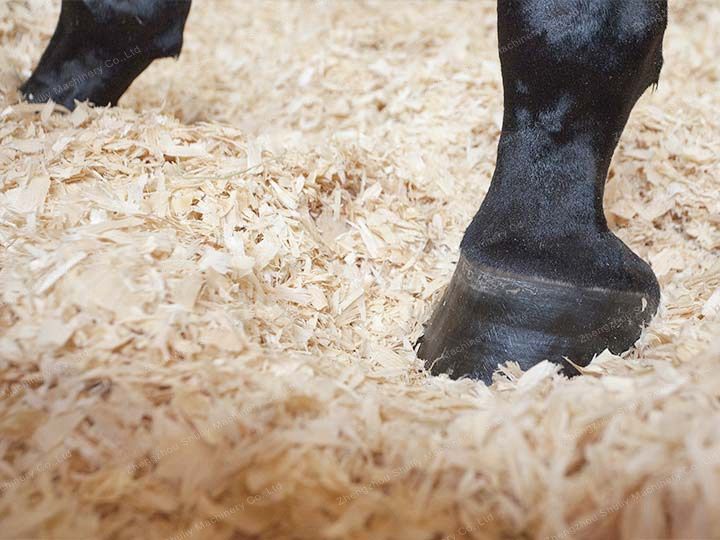 Wood shavings mills are essential for producing high-quality wood shavings. These mills use a wood shaving machine to process logs into thin, curly shavings that are ideal for animal beddings. The shavings are then dried and packaged for distribution. In Canada, there are many small and medium-sized wood shavings mills that produce shavings for local markets. However, larger mills are also emerging that can produce high volumes of shavings for export.
Benefits of Using Wood Shavings for Animal Bedding
Wood shavings offer several benefits as animal beddings. Firstly, they are highly absorbent and can absorb up to three times their weight in moisture. This makes them ideal for keeping animal stalls clean and dry. Secondly, wood shavings are naturally anti-bacterial and can help to control odors. This is especially important for large animal operations where the build-up of ammonia from animal waste can be harmful to both animals and workers.
Thirdly, wood shavings are easy to handle and can be quickly and easily replaced when soiled. This makes them a cost-effective option for animal bedding. Finally, wood shavings are a sustainable and renewable resource. By using wood shavings as animal beddings, farmers and ranchers can reduce their carbon footprint and contribute to the circular economy.
Wood Shaving Machines for Animal Beddings
Wood shaving machines are essential for producing high-quality wood shavings. In Canada, there are many manufacturers and suppliers of wood shaving machines, ranging from small manual machines to large industrial machines. These machines are designed to process logs of different sizes and produce shavings of different thicknesses, depending on the needs of the user.