As hookahs become popular in many parts of Russia, the demand for hookah charcoal in the Russian market is increasing. Recently, a customer from Russia ordered our round hookah charcoal making machine for mass production of round hookah charcoal with a diameter of 33mm.
Why the hookah charcoal making machines are needed in Russia?
Hookah is a fashionable leisure and entertainment pastime in Russia. Therefore, industries related to hookah have gradually developed, such as hookah pipes, hookah tools, and hookah charcoal.
Shisha charcoal is the main ignition item for smoking hookah, so its quality has always been a concern. Purchasing a high-efficiency hookah charcoal making machine is the key to producing high-quality hookah charcoal.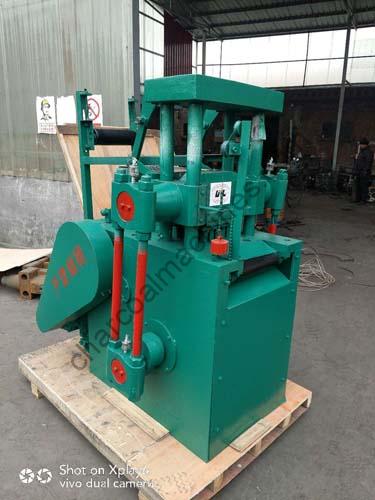 Shuliy's round hookah charcoal machine uses hydraulic pressure to press charcoal powder, which makes the hookah charcoal have a strong hardness and good shape. In addition, the machine can also produce hookah charcoal tablets with different diameters, different shapes, and different patterns by replacing them with different molds.
Details about the Russia order for round hookah charcoal making machine
The Russian customer and his nephew have a small charcoal factory in St. Petersburg. They mainly produce raw charcoal to supply their domestic market. After they learned about hookah charcoal, they decided to purchase hookah charcoal processing equipment.
Although they have both square-shaped hookah charcoal and round hookah charcoal in their domestic market, they believe that round hookah charcoal is more competitive in the market.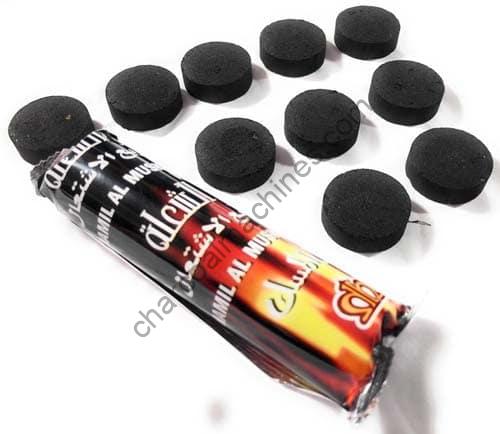 The customer not only purchased hookah charcoal making machine from us but also purchased two sets of replaceable forming molds, which are 33mm and 35mm in diameter.
When the customer received the machine, we sent him a detailed installation video and operation video, the customer said it was very practical. We have also sent customers a daily use and maintenance guide for the machine, which can help the customer get used to the machine as soon as possible.