Disc Wood Chipper for Household Use
Small wood chipper | Chipping machine manufacturer
Common model: SL-SC600, SL-SC1000, SL-SC1500, SL-SC1800
Feeding size: 16cm, 24cm, 35cm, 55cm
Capacity: 1.5t/h, 5t/h, 10t/h, 20t/h
Features at a Glance
Suitable for paper mills, power plants and furniture factories
The machine is available in motor and diesel models
Cutters and blades are wear-resistant and have a long service life
The machine supports custom wheels, brackets, etc.
Disc wood chipper can also be called wood slicer, which belongs to a kind of wood processing equipment with high efficiency. The wood chipper machines can be of many types and structures, mainly including disc-type wood chippers and drum-type wood chippers.
And according to different working capacities, the wood chipper can be different models and it can also be customized based on the actual requirements of the users. Depending on the specific workplace, the wood chipper can also be divided into a fixed wood chipper and mobile wood chipper two categories.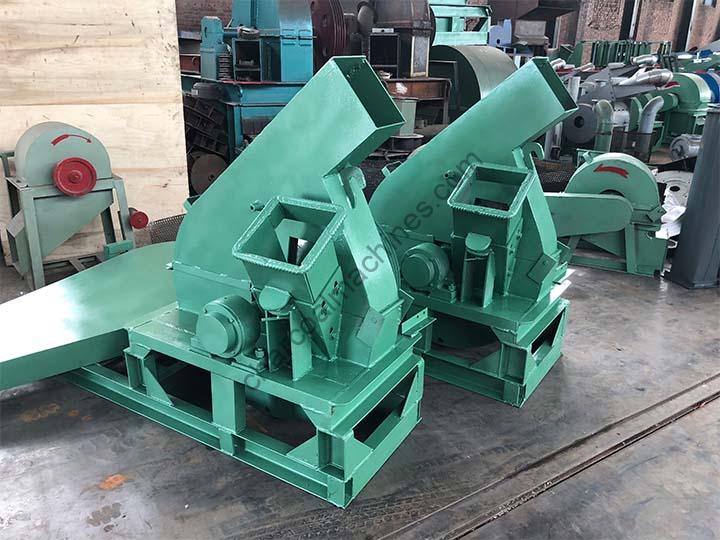 The fixed type of wood chipper is mainly used for continuous and high-volume production of wood chips and the mobile type wood chipper is widely used in various production sites because the wood chipper can be fixed in a bracket with wheels and driven by the tractor, which can be moved flexibly and is very suitable for work and production in forest or mountain areas.
Small wood chipper machine video
Where can the disc wood chipper be used?
The wood chipper can process logs, wood, and branches under 55cm in diameter into chips with a diameter ranging from 1.5cm to 3cm. These processed wood chips are of uniform length, with smooth incisions and even thickness, which is suitable for pulp mills, forest farms, paper mills, wood processing plants, wood chip factories, and other industries.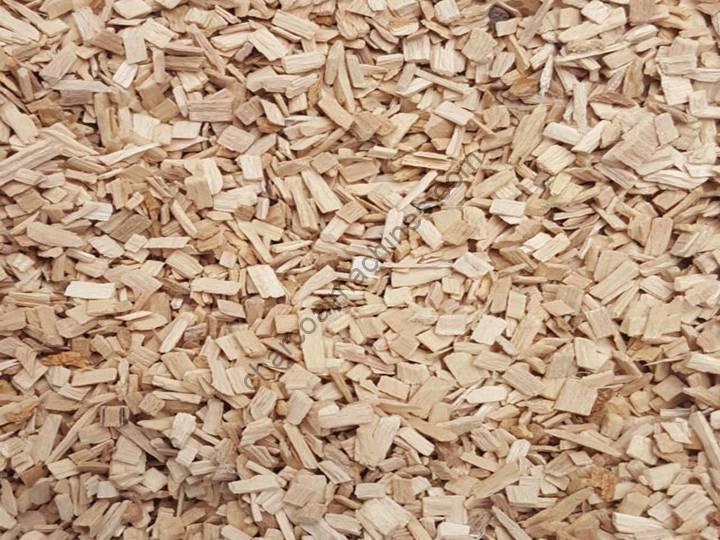 The disc wood chipper can also be used for processing pine, miscellaneous wood, poplar, fir, bamboo, and other wood. Wood chipper can be widely used in medium and small particleboard and fiberboard production enterprises material preparation section, but also can be used for individual production of commercial wood chips.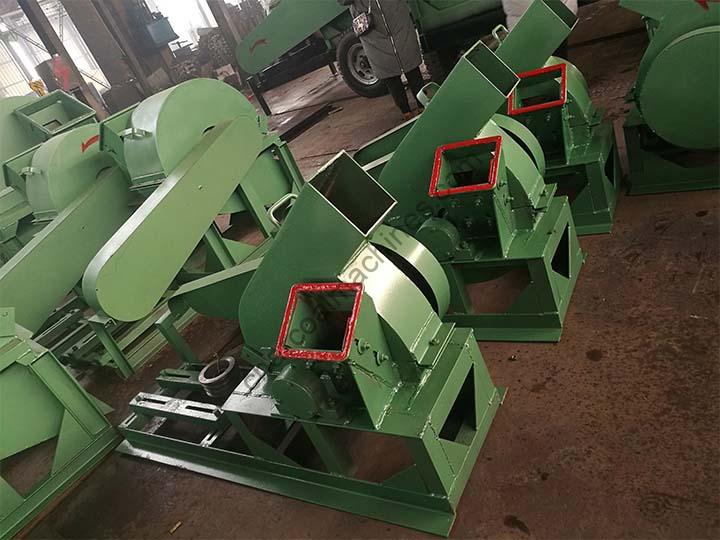 The main structure of the small wood chipper machine
The common type of disc wood chipper is for the small-scale production of wood chips. For this type, the inlet is inclined, which is convenient for processing wood with a small diameter and the exit is upward type, which is convenient for the machine to spurt the cut wood chips quickly.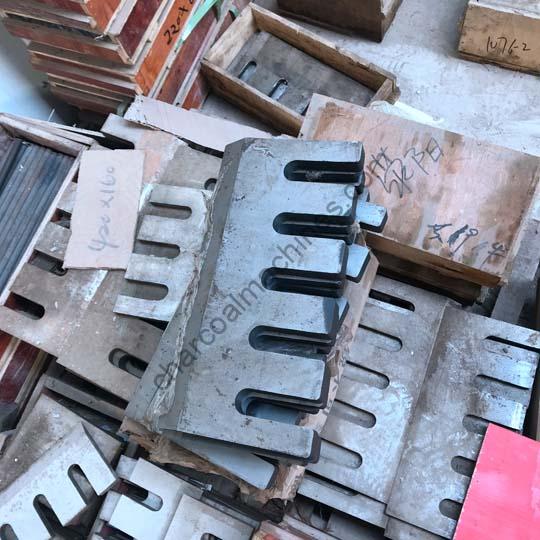 If you want to do a large-scale wood chips production, you can choose another type of wood chipper which has a flat inlet and a downward outlet and can equip with a conveyor. Both the inlet and outlet can equip with a conveyor because the materials to be chipped with a larger diameter and are heavier in this type of wood chipper.
No matter what type of wood chipper, its internal structure is mainly composed of the cutting disk and upper and lower housing. Different types of wood chippers are different from each other in the number and diameter of the blades. We usually name different types of chippers according to the diameter of the cutting disk.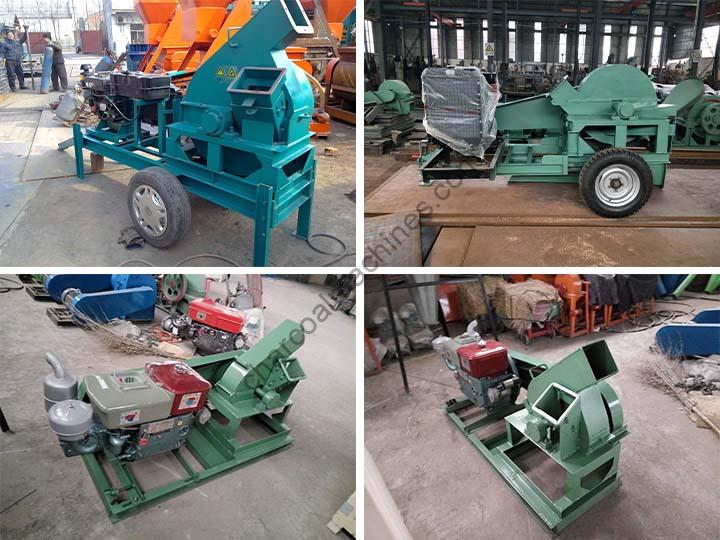 Main advantages of the disc wood chippers
Compact and reasonable structure, simple operation, large production capacity.
With a high qualified rate of chips and low energy consumption per unit, the disc wood chipper is an ideal piece of equipment to produce high-quality wood chips.
Easy installation and maintenance, safe and reliable work, and can be widely used in many fields.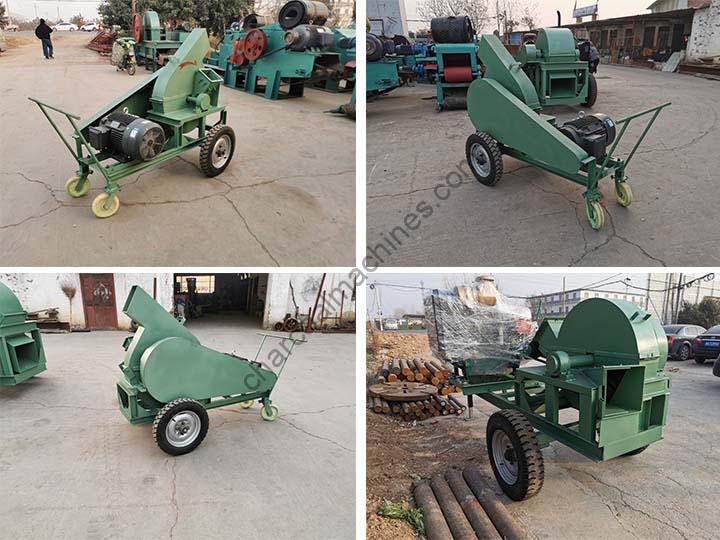 Technical parameters of the disc wood chipper machine
| | | |
| --- | --- | --- |
| Model | Output | Feed size |
| SL-SC420 | 500kg/h | 13cm |
| SL-SC600 | 1.5t/h | 16cm |
| SL-SC800 | 3t/h | 19cm |
| SL-SC950 | 4t/h | 22cm |
| SL-SC1000 | 5t/h | 24cm |
| SL-SC1200 | 8t/h | 27cm |
| SL-SC1500 | 10t/h | 35cm |
| SL-SC1600 | 15t/h | 40cm |
| SL-SC1800 | 20t/h | 55cm |
small wood chipper machine parameters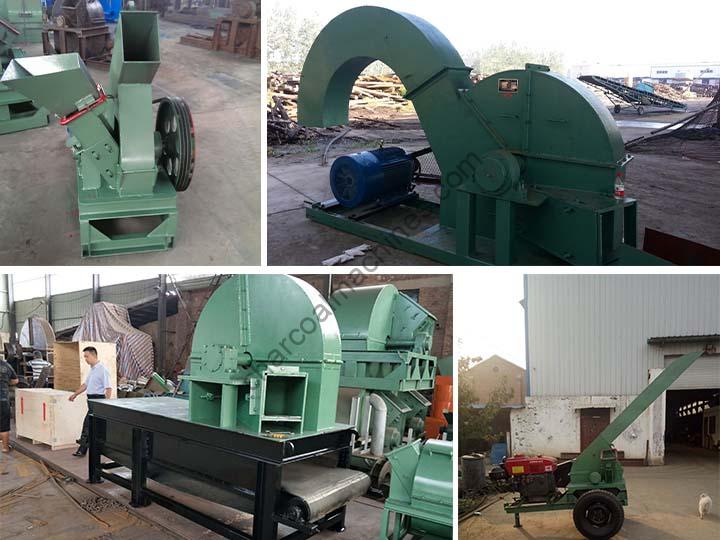 Disc

Wood chipper machine working video
Shuliy wood chippers in stock
Because small wood chippers are very popular in domestic and foreign markets, our Shuliy factory often has a large number of orders.
Therefore, the Shuliy factory has strong R&D and manufacturing engineers to ensure that there is a certain amount of inventory in the factory to meet customer needs.
Except for special customer needs that require us to provide customized wood chippers, most of the customers who buy equipment from us can buy stocks from our factory.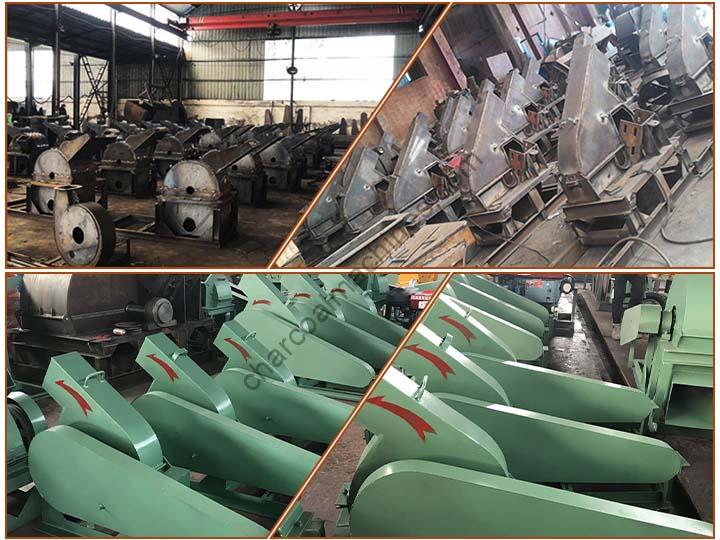 Disc wood chipper machine packaging and shipping
Usually, after the customer pays us for the order, our factory will immediately arrange the delivery and inform the customer in time. Our equipment is generally packed in wooden boxes.
The size of the wooden box can be determined according to the number of machines ordered by the customer and the machine model ordered. At present, our wood chippers can be exported to all countries.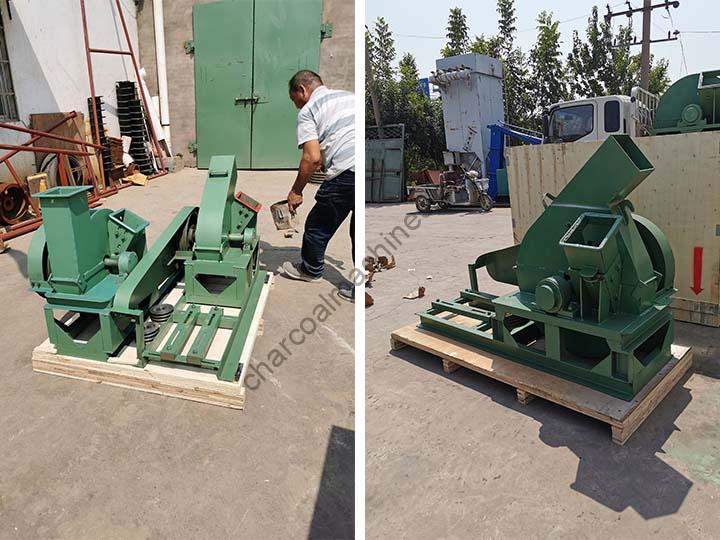 What are the differences between wood chippers and wood crushers?
The wood crusher and the wood chipper are all wood processing equipment, they can deal with many different kinds of material, but what is the difference between a wood crusher and a wood chipper? We can analyze from structure and product.