The wood crusher and the wood chipper are all wood processing equipment, they can deal with many different kinds of material, but what is the difference between a wood crusher and a wood chipper? Let's read the following words together.
What is a wood crusher?
A wood crushing machine is one of the wood processing equipment. This product is an advanced fine crushing equipment, based on absorbing the advantages of a variety of crushers, full use of hammer impact, blade cutting, filtration, and other technologies and carefully developed. Its production capacity is related to the physical properties of the crushed materials, machine model, and other working conditions. Models can be customized according to the size of the crushed raw materials and the actual situation of the customer.
What is a wood chipper?
The wood chipper can process logs, wood, and branches under 55cm in diameter into chips with the diameter ranging from 1.5cm to 3cm. These processed wood chips are of uniform length, with smooth incisions and even thickness, which is suitable for pulp mills, forest farms, paper mills, wood processing plants, wood chip factories, and other industries.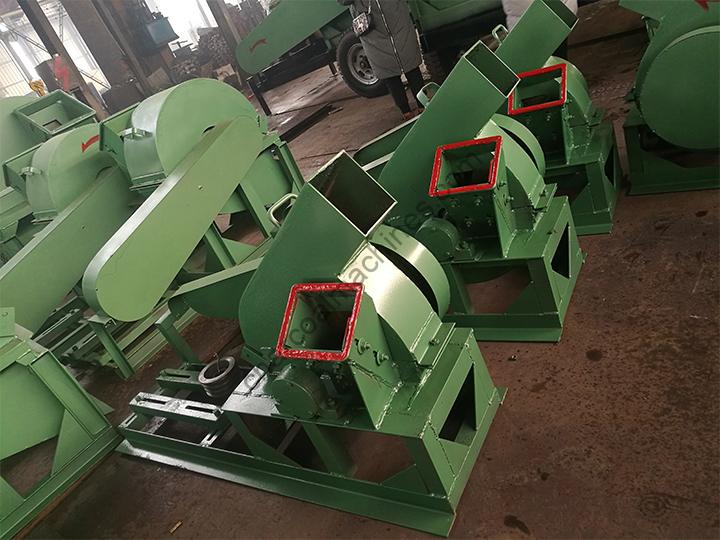 What are the difference between them?
1. Structure
The wood crushing machine is composed of a cutting disk, hammer, and screen. After the wood enters the feed inlet, it is first to cut into thick wood chips by a knife, then broken into fine wood chips by a hammer, and finally sent through a screen to send out the wood chips evenly in size.
However, the wood chipper only has a cutting disk, the material will be cut roughly and then be sent out through the outlet. The chipper does not have hammers or a screen, so the product size is much bigger.
2. Product
As mentioned above, the size of wood sawdust produced by a wood crusher can be controlled by a screen, according to the difference of the screen, the product size is different.
Generally speaking, the size of production made by a wood chipper is much bigger, which always is 2-3 kilometers. The production capacity is always bigger as well.