It is obvious that our Shuliy charcoal machine has been welcomed by the international market, and our regular customers continuously introduce their friends to visit our charcoal machine factory and give us orders for charcoal machines. We are very appreciated for what our true friends have done and also proud of ourselves because we have the chance to bring fortune to our customers.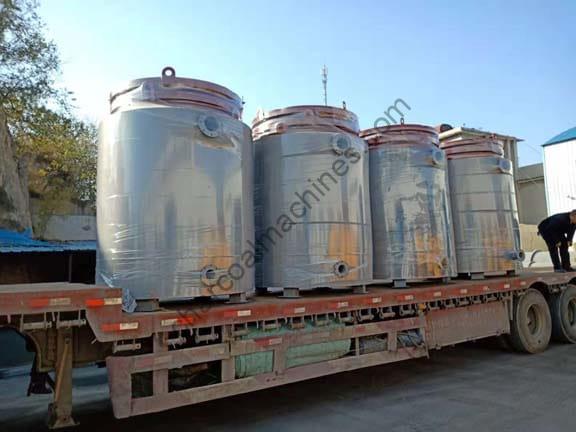 Last month, a customer who has ordered a series of charcoal machines which include 4 sets of carbonization furnace, flue gas purification equipment, and other supporting equipment. Our professional loading and unloading workers well packed these charcoal machines with good packing cases and packing films. They use the forklift truck to hoist the carbonization furnace and other equipment carefully into the delivering truck.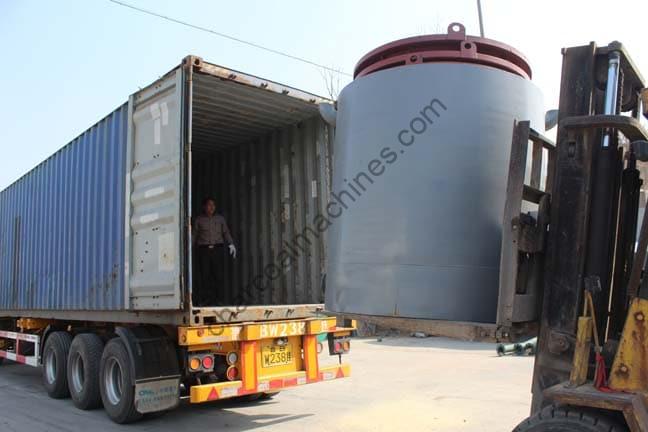 This South Africa customer plan to built a charcoal production plant and use the carbonization furnace to carbonize the branches and other biomass materials. The charcoal machine this customer bought is mainly the airflow hoisting type carbonization furnace, which has good working efficiency because it can realize continuous carbonizing, and its inner stove can be hoisting out for cooling independently. And the flue gas purification equipment can filter the waste gas and without air pollution and dust pollution.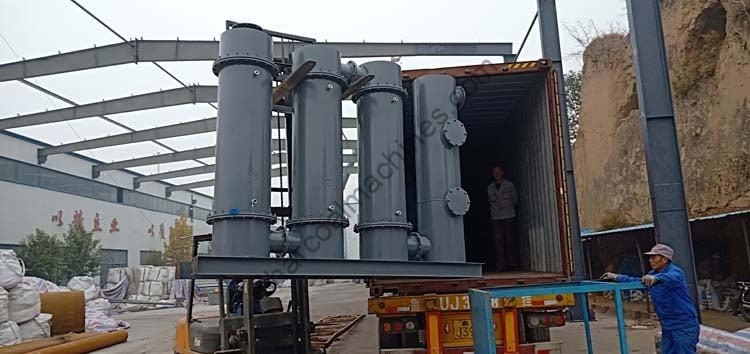 Besides, we also have the self-ignition type carbonization furnace and the 24h continuous carbonization furnace that can carbonize different types of biomass materials like coconut shell, rice husk, peanut shell, sugarcane bagasse, palm kernel shell, paddy straw, branches and bamboo and other agricultural and forestry wastes. We are the professional charcoal machine manufacturer so that we can provide the best charcoal machine with the best price. Welcome to visit our charcoal machine factory for testing the machines.