Corncob is a very common farm waste. Recycling and processing corn cobs into biomass briquettes with higher calorific value can not only save a lot of natural resources but also create great economic benefits. To make corncob briquettes, a biomass briquette extruder machine is required.
Why can corncob be processed into biomass briquettes?
Corncobs, like other agricultural and forestry wastes, are biomass resources that can be recycled, such as sawdust, crop stalks (corn stalks, soybean stalks, sorghum stalks, cotton stalks, rape stalks, peanut stalks, sunflower stalks), chaff, and grass. Grass, shrub branches, bamboo truncated, material head, bagasse, etc.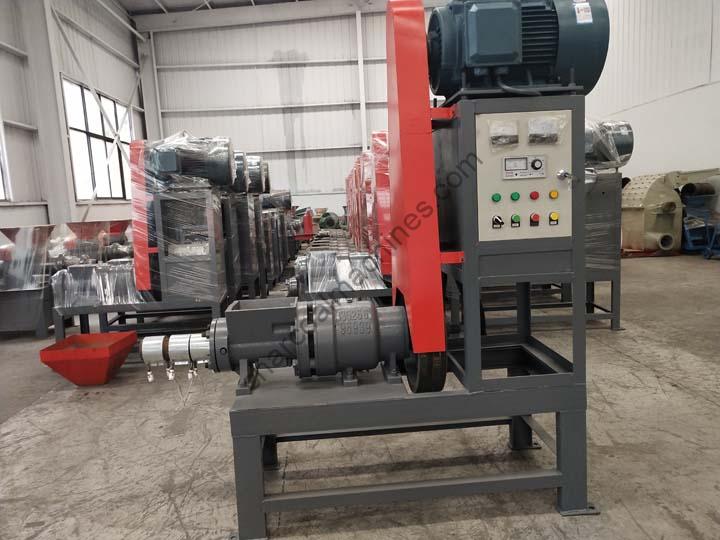 The common feature of these biomass raw materials is that they contain a certain amount of lignin and wood fiber so that they can be used to process biomass briquettes by the briquettes extruder machine.
How to make corncob briquettes?
The raw material for making corncob briquettes must be dried corncobs. We need to use a crusher to crush the corncob into sawdust. The size of this sawdust is less than 5mm. Then, we need to use a sawdust dryer to dry the corncob sawdust to ensure that its moisture content is less than 10%. Finally, we need to use a sawdust briquettes extruder machine to extrude the dried sawdust into biomass briquettes.