Shuliy Machinery, a leading manufacturer of biomass briquetting and carbonization equipment in China, recently shipped two carbonizer machines to an American woodworking plant. The plant, located in the state of Washington, produces a variety of wood products, including lumber, furniture, and flooring. The plant generates a significant amount of biomass waste, including sawdust, wood chips, and bark.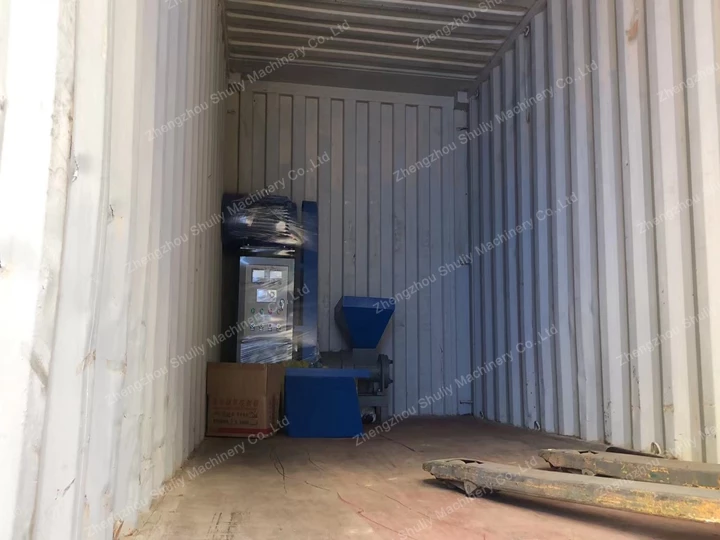 What is the American customer's need?
The US customer, a proprietor of a wood processing facility, sought innovative solutions to recycle their biomass waste and generate additional revenue.
They considered several options, including composting, incineration, and anaerobic digestion. However, they ultimately decided that carbonization was the best option for their needs.
Why choose the charcoal business?
The acquisition of the sawdust briquetter and carbonizer machines aligns with the client's vision of repurposing wood waste. By utilizing these machines, the client aims to convert residual wood chips and offcuts into valuable charcoal products, reducing waste and contributing to a greener environment.
Solutions for the customer
Shuliy Machinery's carbonizer machines are designed to convert biomass waste into charcoal. The machines are efficient and easy to operate, and they produce high-quality charcoal. The two carbonizer machines that were shipped to the American customer have a combined capacity of 2,100 kilograms of charcoal per day.
The sawdust briquetter, with a production capacity of 300 kg/h, efficiently compacts wood waste into briquettes, ensuring maximum utilization of available resources. On the other hand, the vertical carbonizer machines provide a reliable and high-capacity solution for transforming biomass into charcoal.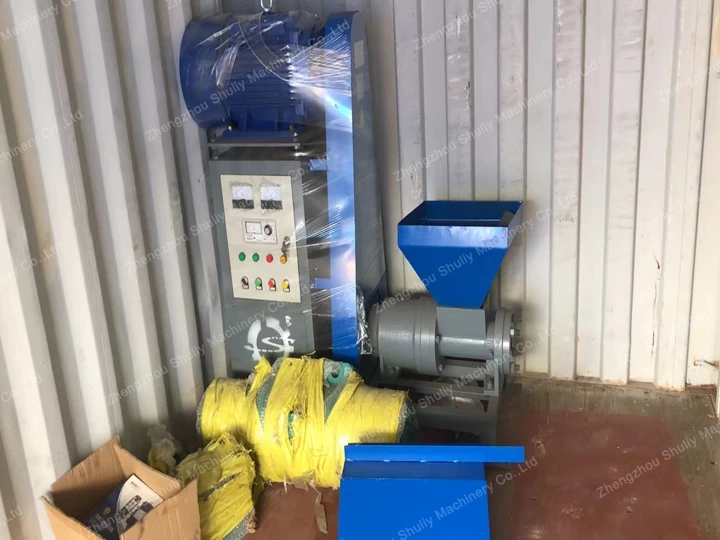 Comprehensive support for the order
To ensure seamless operations, the US customer additionally ordered various accessories such as screws, heating elements, and hexagonal molds. This comprehensive approach speaks to Shuliy Factory's dedication to providing clients with a holistic solution, encompassing machinery and essential components.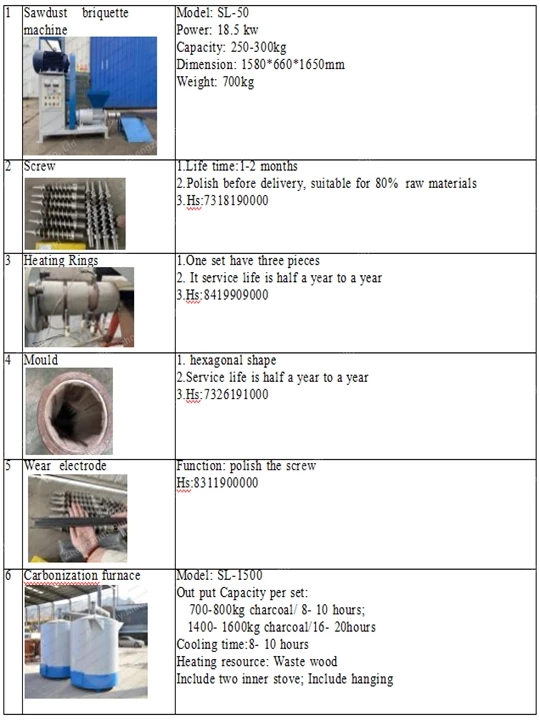 Benefits for the American customer
The American customer is pleased with the performance of the Shuliy carbonizer machines. The machines have helped the plant to reduce its waste disposal costs and generate additional revenue from the sale of charcoal. The plant is now able to use its biomass waste to produce a valuable product that can be used for cooking, heating, and other purposes.
The customer's feedback on carbonizer machines
"We are very happy with the Shuliy carbonizer machines," said the plant manager. "The machines are easy to use and produce high-quality charcoal. They have helped us to reduce our waste disposal costs and generate additional revenue."
Key features of the Shuliy carbonizer machines
High efficiency: The machines can convert up to 90% of biomass waste into charcoal.
Low maintenance: The machines are designed for long-term operation with minimal maintenance.
Wide range of applications: The machines can be used to carbonize a variety of biomass materials, including sawdust, wood chips, and bark.