Molded pallet machines can process compressed wood pallets of various sizes. This commercial hydraulic wood pallet machine manufactured by our Shuliy factory is very popular in European and American markets. Last month, we exported a molded pallet machine with an output of 150-200 pcs/day to Russia.
The Russian client has a large local forest farm. Every month, his forest farm has a large amount of wood waste such as sawdust and pruned branches to deal with.
The customer used to dispose of these wood wastes by selling them at low prices to paper mills for use as raw material for papermaking, to smelters for fuel, and to furniture manufacturers for processing wood panels.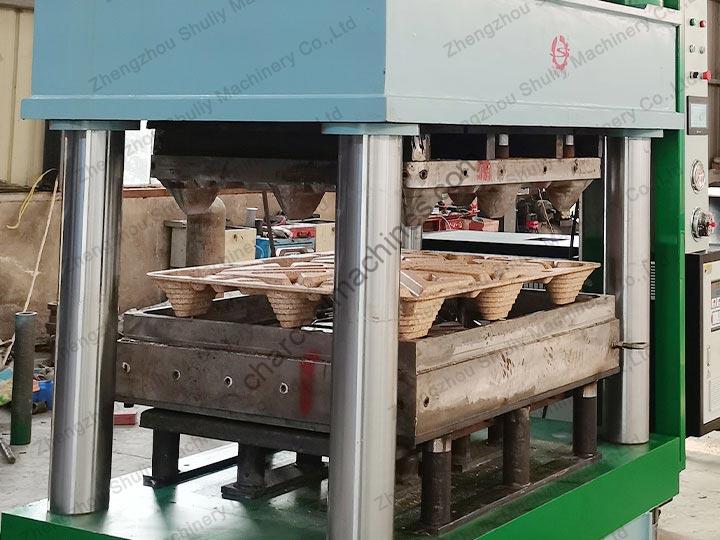 Later, a friend of the Russian client suggested that he could use the waste from the forest farm to start his own business and obtain higher profits. Therefore, the client investigated the local market.
Eventually he set his sights on the business of processing moulded wooden pallets. This is because there are many international shipping companies in the local area that have a great demand for compressed wooden pallets.
How to make molded pallets in Russia?
The Russian customer said that there are few factories in his local area that do business with wooden pallets. Therefore, many international shipping companies rely on imported wooden pallets of various sizes for cargo transportation.
The production of compressed wooden pallets requires the help of a dedicated wooden pallet press machine. This hydraulic molded pallet machine can make solid pallets from biomass debris such as sawdust and wood shavings under high pressure and high temperature conditions.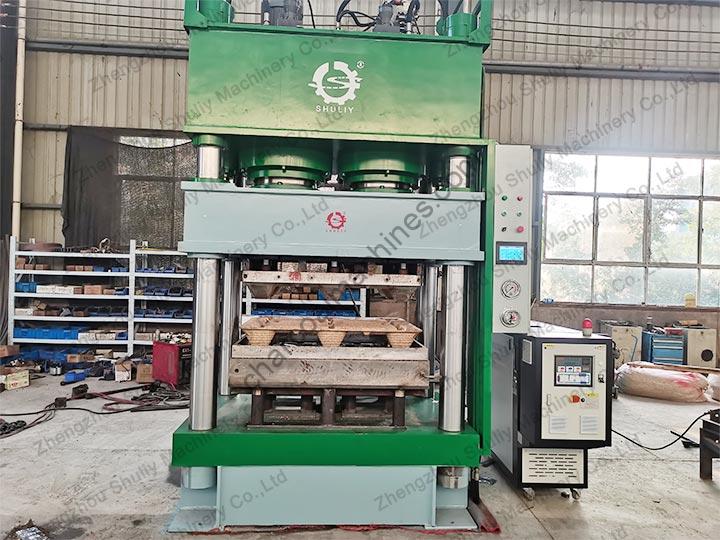 How is the molded pallet press machine price?
Commercial molded pallet machines can be divided into different models according to the size of the hydraulic pressure. Different types of pallet machines use different manufacturing materials, hydraulic devices, etc., so their prices are also different.
Our Shuliy factory can recommend suitable machine models and specific production plans for compressed wooden pallets for customers according to the output and size of wooden pallets that customers want to process. Therefore, if you are also interested in the molded pallet business, welcome to consult us.