Commercial sawdust briquette machine is a piece of important equipment for processing biomass briquettes. The processed biomass briquettes can be used as fuel, and can also be further carbonized into carbon rods for use. Recently, a Saudi Arabian customer visited our charcoal machine factory and bought two sawdust briquette machines.
Why use the sawdust briquettes making machine to produce pini kay(biomass briquettes)?
Customers who buy our sawdust briquette machines usually have a large amount of biomass waste that they want to process, such as straw, twigs, rice husk, coconut shell, etc. The centralized stacking of these materials will take up a lot of space and can only be reused in an environmentally friendly way.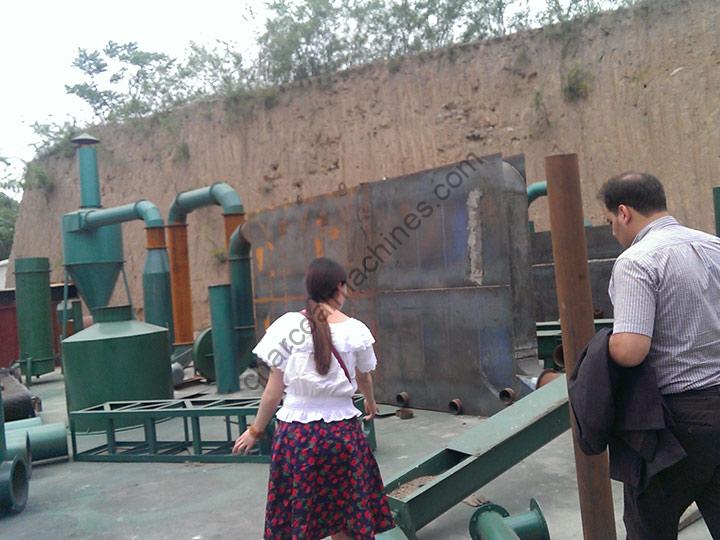 When the sawdust briquette machine is used to process these materials into biomass rods, not only a lot of space can be saved, but also the processed biomass briquettes can be sold, and a great profit can be obtained. In addition, due to the low price of raw materials, the cost of processing sawdust briquettes is not high and the profit margin is large.
Details about the Saudi Arabia order of sawdust briquette machines
The Saudi Arabian customer has a small charcoal processing plant, which mainly uses a charcoal furnace to carbonize raw wood, branches, and other raw materials into charcoal, and then crush and reprocess the charcoal to finally make barbecue charcoal.
The customer stated that in addition to wood and other raw materials, there are also many straws, rice husks, and other raw materials that need to be recycled and reused locally. Therefore, I hope that our factory can provide him with the corresponding production plan.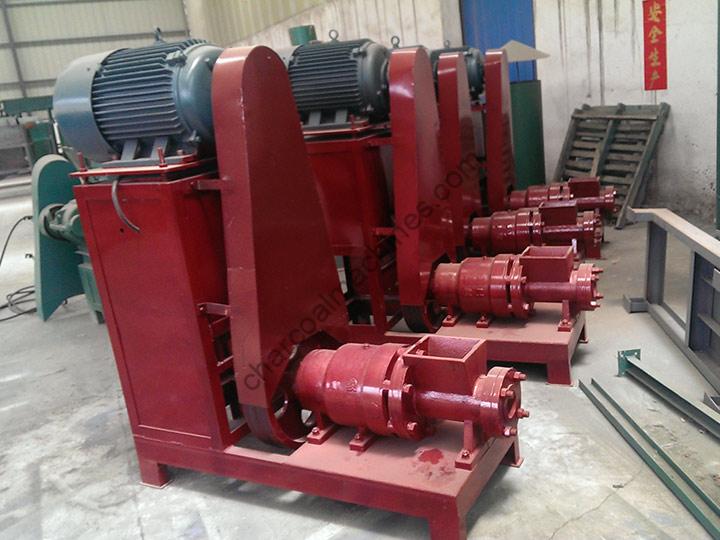 Since this customer has already purchased a carbonization furnace, we recommended a charcoal grinder and sawdust briquette machine to him, so that the biomass briquettes processed by the sawdust briquette machine can also be put into the carbonization furnace for carbonization.
The customer agrees with our processing plan, but he said that his factory already has a large model wood shredder, so he only needs to buy a sawdust briquette machine. According to the Saudi customer's production needs, we recommend him to buy two sawdust briquette machines.
Sawdust pini kay briquettes making machine video