Last month, we shipped 6 sets of sawdust briquette machines to several foreign countries, such as Indonesia, Kenya, Nigeria, and Myanmar, and we have received good feedback from our customers who do the production of biomass briquettes. Yesterday, we shipped another set of sawdust briquette machine to Tanzania.
Our a series of briquette making machines are on hot-sale now and they are very popular with our customers. Shuliy briquettes processing machine mainly includes the sawdust briquette machine, charcoal briquette machine, shisha charcoal press machine, BBQ charcoal press machine and so on. These briquette machines are important charcoal processing equipment during the charcoal production field.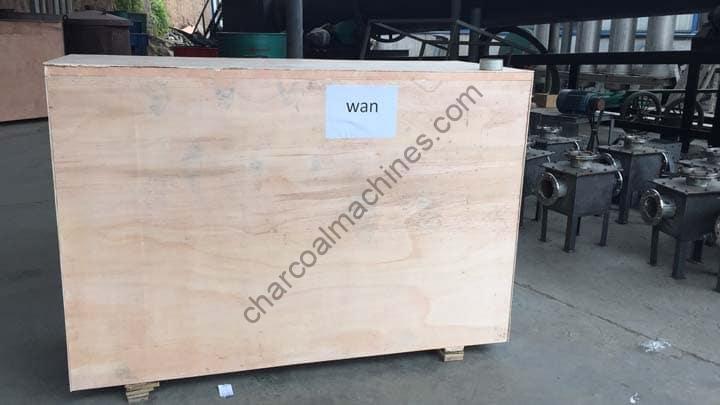 Main applications of sawdust briquette machine
The raw materials for making biomass briquettes are mainly all kinds of biomaterials, such as branches, rice husk, peanut shells, straw, sugarcane bagasse, coconut shells and so on. Before making briquettes, these materials should be crushed into small pieces(normally size between 3mm and 5mm), and the moisture content should be less than 10%. If the materials' water content is too high, we should use the dryer machine to dry them first.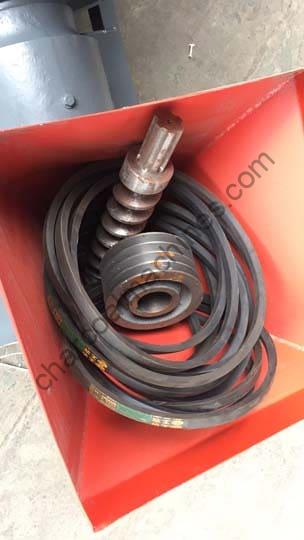 This Tanzanian customer bought the briquette making machine for making biomass briquettes from wheat stalks, corn stalks, and rice husks. The final briquettes this customer made can be used as the fuel with high burning value and he could sell these briquettes to many industries. He said he may buy our carbonization furnace to make charcoal in the further when he is familiar with the charcoal production technology and find a reliable business partner.
Sawdust briquette machine working video