Entering December, the whole month is full of a festive atmosphere, and everyone is happy to decorate the Christmas tree, exchange Christmas gifts or participate in Christmas activities of the merchants. People have been busy for a whole month, but the focus is actually only on those one or two days. After the festival. The conscientious Christmas tree will also exit. Have you ever thought about such a problem:
After Christmas, where did the used Christmas tree go?
Every year, about 33 million Christmas trees are purchased in North America. In the United States alone, nearly 350 million live Christmas trees are planted because real plants are more beautiful and environmentally friendly. Most companies or households also prefer to use real trees such as pine, cypress, and cedar as their Christmas trees.
Recycling for gardening
The public can send the Christmas tree to the designated "sawdust cutting station". The recycling equipment is indispensable at this time. Crushing trees by a wood crusher, then collecting the sawdust together, then the public can bring their own bags to take the sawdust home. This debris can become the most natural root cover, which can continue to degrade while providing nutrients to the soil. The resulting humus debris can also become the main component of soil organic matter.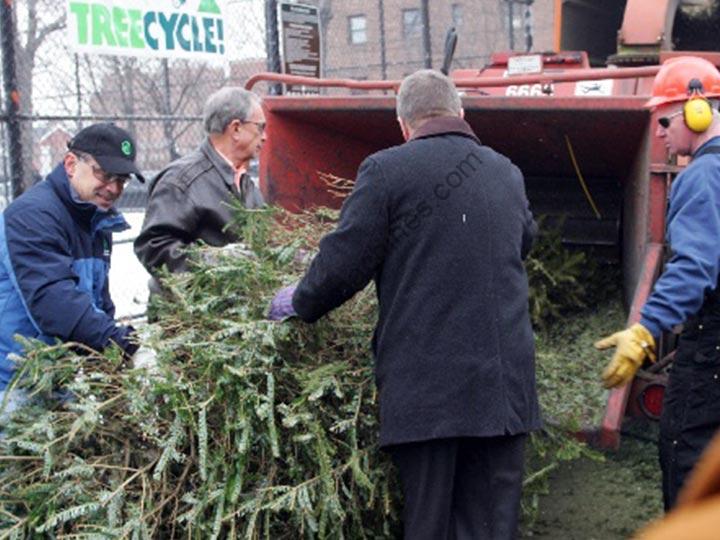 Recycling for construction project
After the large Christmas trees are collected, the Christmas trees will be sawed into several sections and then shipped to various factories for further sawing and processing. Eventually, it will be made into the wood of varying lengths and used in construction projects across the country.