Shuliy factory exported a complete barbecue charcoal processing plant to Romania with a capacity of 10 tons per day. As an innovative and growing company, Shuliy factory is serving more and more customers worldwide. We are now able to provide production solutions not only for small and medium-sized charcoal plants but also for large charcoal processing plants with an overall customized processing solution and equipment.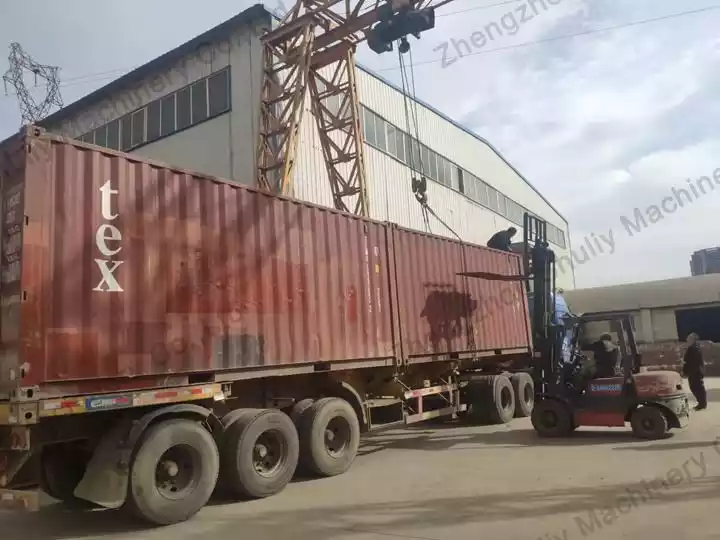 Why start the barbecue charcoal business in Romania?
The Romanian client had been considering investing in a charcoal briquette processing business for the last two years. In order to start a charcoal briquette business, the customer and his partner have gathered a lot of knowledge about the subject. For example, what is the process of processing charcoal briquettes? What equipment is needed to process barbecue charcoal? Where can we find good-quality charcoal equipment? etc.
In February this year, the Romanian customer searched our charcoal machine website while browsing online for information on barbecue charcoal and was interested in our complete barbecue charcoal processing plant. The customer said that the demand for briquette charcoal in his local market has been growing rapidly in the last 5 years. So he and his partner are planning to invest in the briquette charcoal business.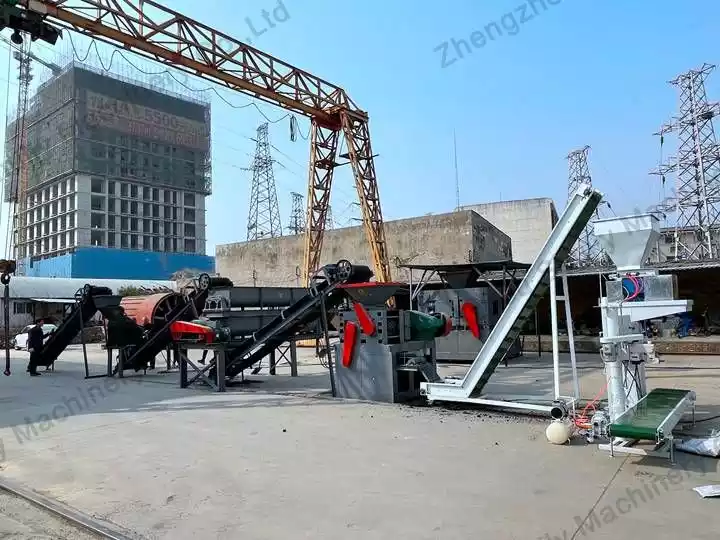 Components of the barbecue charcoal processing plant for Romania
Although it was not possible to visit and investigate our plant in China, the Romanian customer was very satisfied with our services. We understood in detail the shape, size, and capacity of the barbecue charcoal that the customer wanted to process and the size of the customer's factory.
We provided a quotation for a barbecue charcoal processing plant with a capacity of 10 tons per day according to the customer's processing needs and budget.
Machine parameters of the barbecue charcoal line
ITEM
Qty
Belt conveyor
Model:600
Power:3kw
Capacity:1500-2500kg/h
Weight:600kg
Dimension:5*1.0*3.0m
1
Crusher Machine
Model: SL-400*400
Power:7.5kw*2
Capacity:5-10 tons per hour
Number of hammers:24 pcs
Weight of hammers:2.5kg /pcs
The thickness of steel:8mm
Weight:600kg
1
Belt conveyor
Model:600
Power:3kw
Capacity:1500-2500kg/h
Weight:600kg
Dimension:5*1.0*3.0m
1
Double-shaft mixer machine
Power:15kw
Dimension:3*0.66m
2
Belt conveyor
Model:600
Power:3kw
Capacity:1500-2500kg/h
Weight:600kg
Dimension:5*1.0*3.0m
1
Charcoal ball press machine
Model: SL-430
Power:15kw
Capacity:5-7 tons per hour
Weight:3800kg
1
Packing machine
Packing weight:10-50kg per bag
Packing speed:300-400 bags per hour
Power:1.7kw
Dimension:3000*1150*2550mm
1
Testing video of the barbecue charcoal line