As the main equipment for processing charcoal briquettes, the briquette charcoal extruder machine is very popular in the international market at present. The charcoal briquettes machine can process briquettes in various shapes and sizes. Recently, one of our Brazilian customers bought another briquette charcoal extruder machine from our factory for making hexagonal charcoal briquettes with a diameter of 20mm.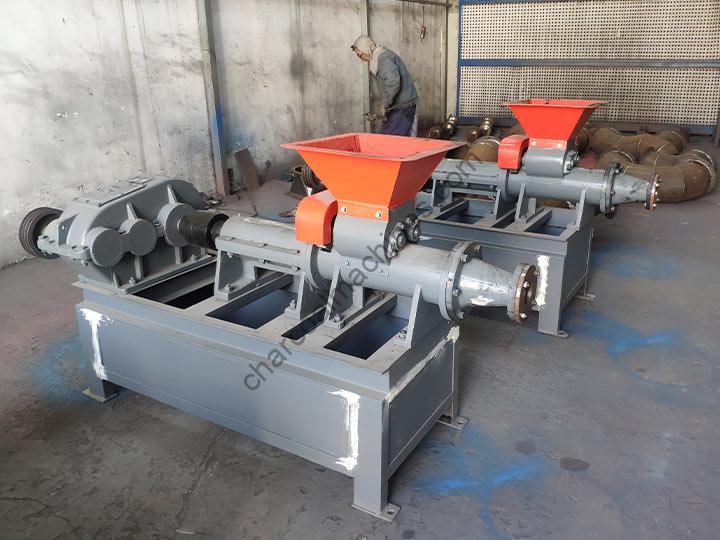 Why bought the briquette charcoal extruder from Shuliy again to Brazil?
The Brazilian customer purchased a charcoal briquette machine with a capacity of 400kg/h and a briquettes cutting machine from our factory in March this year for the production of cube hookah charcoal.
The customer installed and debugged the machine after receiving it in early May. After using it for about a week, the Brazilian customer told us that the machine is very efficient and easy to operate. The customer is very satisfied with our briquette machine.
Since the local demand for hexagonal charcoal is also high in Brazil, the customer decided to purchase another briquette charcoal extruder to expand the production of charcoal products in his own factory. Because of his trust in our products and services, the Brazilian customer directly contacted our factory and asked us to provide a quotation for briquette charcoal machine according to his needs.
We carefully confirmed the relevant information about the machine with him, and finally recommended a briquette extruder with an output of 500kg/h and a double-hole extrusion die for him. This machine mainly processes hexagonal charcoal briquettes with a size of 20mm.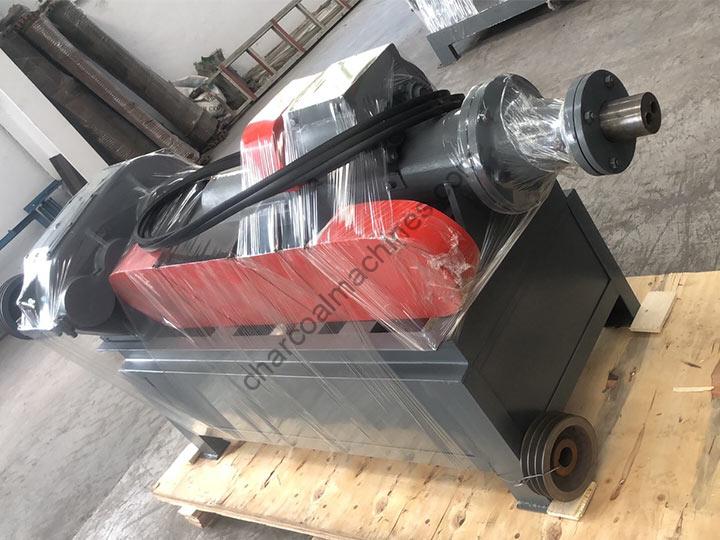 Why can briquette charcoal extruder process briquettes of different sizes?
When processing charcoal briquettes with a briquette charcoal extruder, the shape and size of the finished product are determined by the extrusion die of the machine. By changing different extrusion dies, the same machine can process charcoal briquettes of different shapes and sizes.
Usually, our factory will let customers choose the size of briquette charcoal they want to process. Of course, we can also customize extrusion dies of the required shape and size according to the production needs of customers.
Parameters of Brazil briquette charcoal extruder
Charcoal briquette machine

Model: SL-140
Power: 11kw
Capacity: 500 kg per hour
Weight: 850 kg
Package size:2050x900x1250mm
Excluding cutter conveyor and motor
Mould

Shape: hexagonal, 20mm per matrix
Screw

When the customer wants to buy the spiral separately, we can provide