The business of honeycomb coal briquettes production has continued to increase in the past 10 years. This is because honeycomb coal has a large surface area, a large open porosity, is easy to ignite, and has a long burning time. It is cleaner and sanitary than burning loose coal. Therefore, many catering companies, boiler factories, power plants, and home heating all have a great demand for honeycomb coal.
Is it profitable to start a honeycomb coal production business?
Starting the honeycomb coal business is a good investment project for many developing countries because the production of honeycomb coal can greatly increase the added value of the product, and the profit margin is relatively large.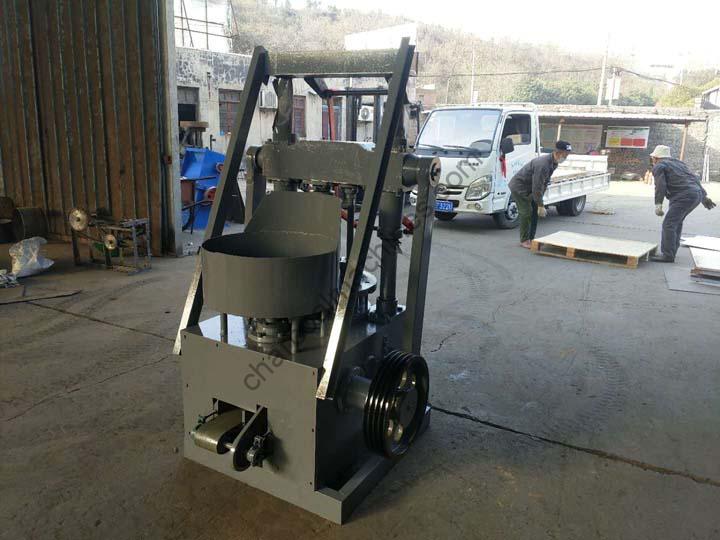 Let's take the investment in a medium-sized honeycomb coal briquettes production line as an example. The investment in medium-sized equipment is about 30,000 yuan, the working capital needs more than 40,000 yuan, and the workshop needs about 100 square meters. About 10 managers and workers are needed, and the annual output can reach 40,000 cubic meters. If the price is 120 yuan per cubic meter, the cost is 45-50 yuan.
The annual sales rate of honeycomb machine products can reach 85%, the profit tax can be about 2.2 million yuan, and the investment profit tax rate can reach 300%. Therefore, investing in the honeycomb coal production business is a steady profit.
Conditions for investing in honeycomb coal business
The factory needs to have power that can support 380 volts. It is best to establish a dedicated line.
The briquette plant needs to have a large enough site, generally at least 200-500 square meters. The specific site area can be adjusted according to the customer's processing output.
Customers need to have sufficient raw materials, such as coal powder, charcoal powder, etc.
Customers should investigate the market of honeycomb coal in order to price their products
Customers should establish their own coal briquettes sales channels.