The Shuliy factory dispatched two senior engineers to Guinea to guide the installation of a complete charcoal production line. The Guinean briquette charcoal project has been installed and commissioned recently, and the processing effect is very good. Customers are very satisfied with the equipment and services we provide.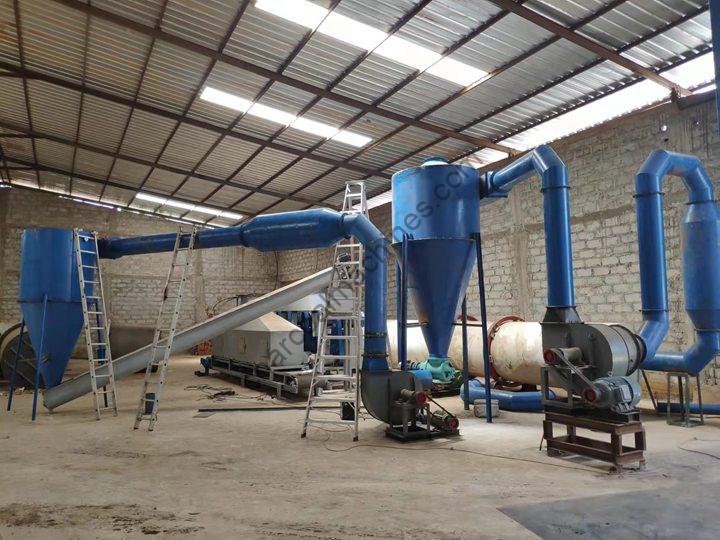 Why did the Shuliy factory send engineers to Guinea?
The Shuliy factory usually dispatches engineers to the customer's local area for equipment installation, commissioning, worker training, etc. for customers in need. In recent years, due to the epidemic, many factories are no longer willing to risk sending engineers abroad. But the Shuliy factory has been insisting on providing due service to customers in need.
This time, in the face of the client's request for the briquette charcoal project in Guinea, the Shuliy factory readily agreed to send engineers abroad for guidance. The Guinean customer ordered a complete set of charcoal processing equipment with dozens of machines, and the installation process was complicated.
In addition, the local workers employed by this customer are not very experienced, and cannot fully guarantee that the charcoal processing equipment can be installed correctly, and may lead to long installation time, low efficiency, and high cost.
How to install the briquette charcoal project in Guinea?
The Guinea charcoal project mainly produces sawdust briquette charcoal. Customers produce high-quality charcoal briquettes using locally abundant and inexpensive wood, wood scraps, sawdust, and rice husks. The produced charcoal is then sold to local markets such as restaurants, factories, and individual users.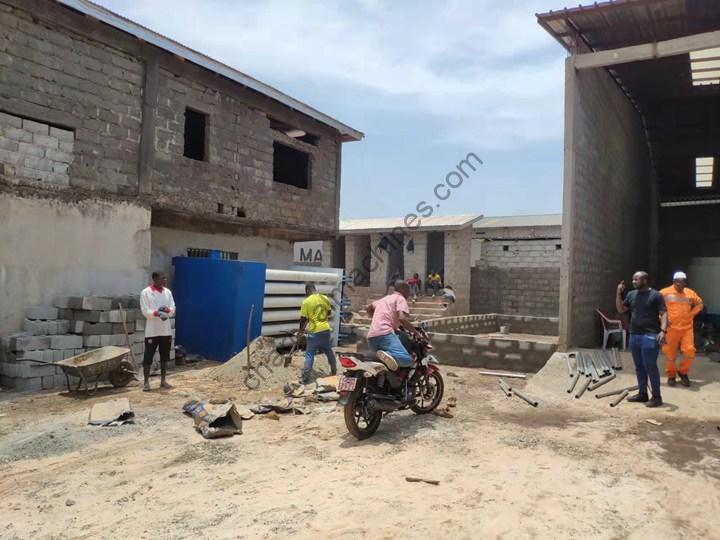 The equipment of the briquette charcoal production line in Guinea mainly includes wood chipping equipment, a sawdust shredder, sawdust conveyors, a rotary sawdust dryer, and 5 sets of sawdust briquette machines, and 5 sets of sawdust briquettes carbonization furnace.
When our engineers arrived at the factory in Guinea, they quickly became familiar with the customer's factory environment and planned the layout of charcoal and equipment in detail according to the customer's factory area.
Then they communicated with the customer in detail about the working arrangement of the workers in the factory and sorted out the installation process of the charcoal production line for the workers.
Since our engineers have many experiences installing equipment abroad, they quickly adapted to the local food and living habits and maintained better communication with the customers and local workers.
Our engineers not only instructed the workers to learn how to connect the equipment and build the foundation but also introduced in detail the operation method of each charcoal processing equipment, troubleshooting methods, and daily maintenance methods, etc.
Guinea Briquette charcoal production line installation video