As a charcoal machine supplier with more than 10 years of manufacturing and export experience, Shuliy Factory has exported different charcoal processing equipment and solutions to many countries.
Our popular products are mainly charcoal production lines with different configurations and various types of charcoal stand-alone machines, such as carbonization furnace, briquette machine, crushing equipment, etc. Our factory recently exported a hexagonal charcoal briquette machine to Senegal again.
Why start the hexagonal charcoal briquettes production business in Senegal?
The Senegalese customer is currently working in the UK and is also engaged in the business of processing charcoal, so he has a better understanding of the production of charcoal briquettes. The customer has another charcoal factory in Senegal and decided to purchase related briquettes processing equipment in order to expand production.
The Senegalese customer has a certain understanding of Chinese charcoal equipment manufacturers because he has bought many charcoal machines from China before. The client's Senegal plant used to produce hardwood and hookah charcoal.
With the increasing demand for hexagonal barbecue charcoal in the local market, the customer finally decided to purchase a charcoal briquette machine to produce this charcoal product.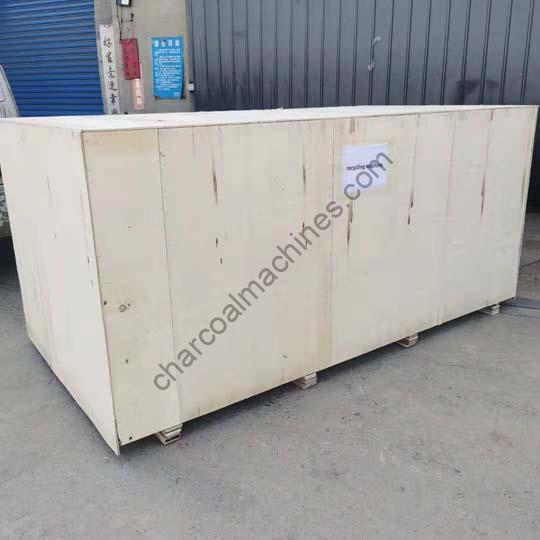 Details of the Senegal order for the hexagonal charcoal machine
The customer stated that the Chinese factory he worked with before did not produce charcoal briquette machines, so he could only choose to change the supplier. The Senegalese customer was very interested in the briquette machine we described when browsing our charcoal machine website, so he quickly contacted our factory.
We recommended a suitable charcoal briquette machine model according to the customer's needs, with an output of 400kg/h. Knowing that the customer wanted to process hexagonal charcoal briquettes for sale, we recommended different specifications of the mold for making hexagonal charcoal briquettes.
This is in order to improve the customer's product competitiveness. The customer thought our proposal was very helpful to him, so he followed our suggestion and bought another set of molds.
Parameters of the Senegal charcoal briquette machine
Charcoal briquette machine

Model: SL-140
Capacity: 400kg/h
Power: 11KW
Package size: 2*1.5*1.4m;1.45*1.4*1.4m
Weight: 900kg
Including cutter and conveying
Screw

The spiral of this color is good and will become smooth after putting it into work
Mould

Material: manganese alloy
Advantage: anti-oxidation; increase the strength and toughness of steel
Two kinds of molds
Parameters Table