Before using the carbonization furnace, should first open the fan, to the outside air exhaust, easy to ignition of the furnace. After the ignition point of the carbonization furnace catches fire, we should close the door of the ignition hole and seal the gap with mud to prevent oxygen from entering the carbonization machine. The motor of the fan will work for about 8 hours, turn off the fan after carbonization. The furnace is cooled for one and a half to two days, a day is 24 hours. The self-ignition carbonization furnace's carbonization work is basically 3 days can be carried out.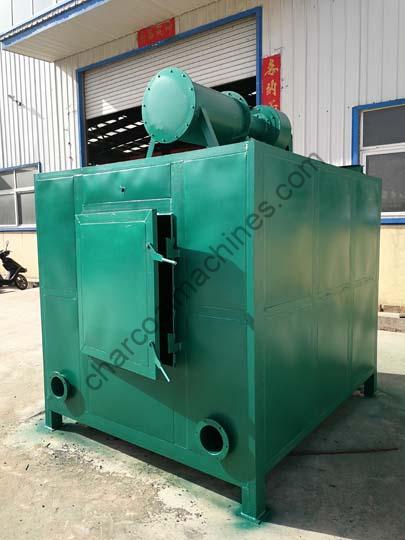 Operation of the self-ignition carbonization furnace:
First, put the branches or pini kay into the furnace. When putting the wooden stick(or pini kay), it is best to use an iron frame and it is placed vertically in the furnace. and then seal the paste around the carbonization furnace door. Ignite the ignition hole after closing the door. There are two ignition holes on the spontaneous combustion carbonization furnace, and 2 kg of charcoal fire is poured into each hole, and then the fan is turned on. After five minutes, both ignition holes were closed. Wait for another four hours and then turn off the fun. Check if there is any air leakage around the ignition port of the charcoal machine. If so, we must find a way to close it.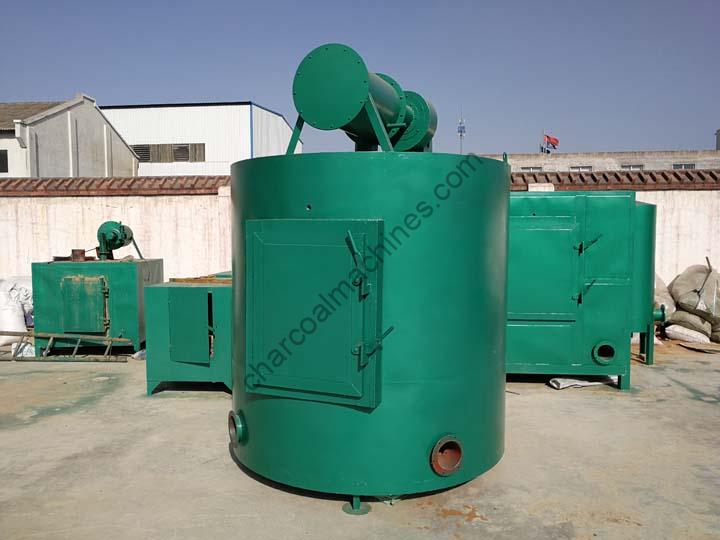 Good charcoal making machine for sale
If there is no air leakage of the carbonization furnace, continue to open the fan. At this time, the upper part of the carbonization furnace already has a temperature, which can be felt by hand. In this way, check every three or four hours at intervals. If there is air leakage, it should be closed. Until the carbonization temperature reaches the bottom of the carbonization furnace where the stick is placed. Then observe the flue gas of the carbonization furnace. If the smoke is blue and transparent, the fan can be stopped, which indicates that the wood rod (or pini kay)in the furnace has been charred.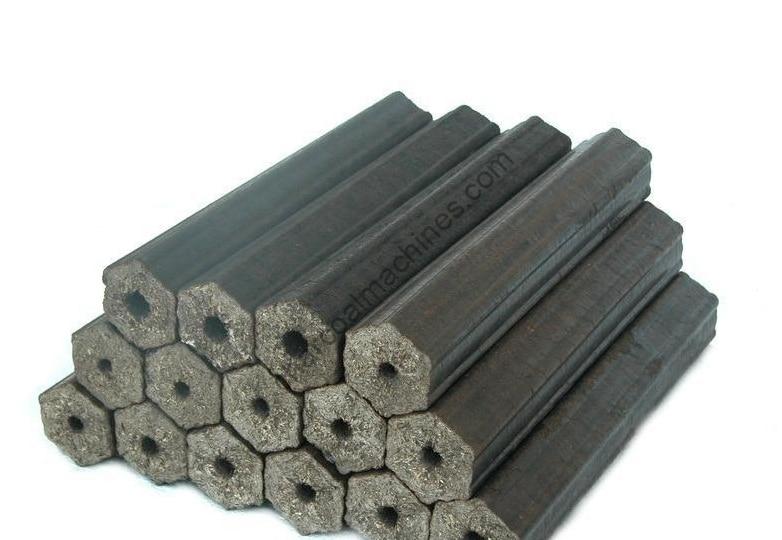 Then close the chimney (no air is allowed to enter), and then check if there is any air leakage around the ignition port. The key is to prevent air leakage(note that if there is a leak, the charcoal in the furnace may burn to ash). When the carbonization machine is cooled for about 20 hours, when there is no temperature on the surface of the furnace and the internal temperature of the furnace is 60 degrees, the charcoal can be released. Carbonization for 6 hours, plus preheating and cooling time for a total of 30 hours. The self-ignition carbonization furnace can produce 1.5 tons to 1.8 tons of charcoal for each carbonization.