Last week, Shuliy machinery warmly welcomed two customers from Myanmar, Mr. Zaw Lin Lwin and his friends. Mr. Zaw Lin Lwin said he has been planning to do charcoal production business after seeing the good development trend of the charcoal market in recent years. After a comprehensive consideration of several charcoal machine production equipment manufacturers, he finally decided to come to China to visit the charcoal production line of Shuliy machinery.
After contacting the sales consultants of our company, two Burmese customers came to Shuliy machinery as scheduled last week. They were warmly received by the factory director, engineers, and operating workers, and then introduced the professional production workshop and the latest charcoal machine equipment to them in detail.
They communicated for about two hours in the conference room before going to the factory for field observation. Two Burmese customers said their hometown's charcoal production process and machinery equipment are not very advanced, and expensive, production efficiency is not high. This is the main reason why Mr. Zaw Lin Lwin finally decided to import a charcoal production line from China.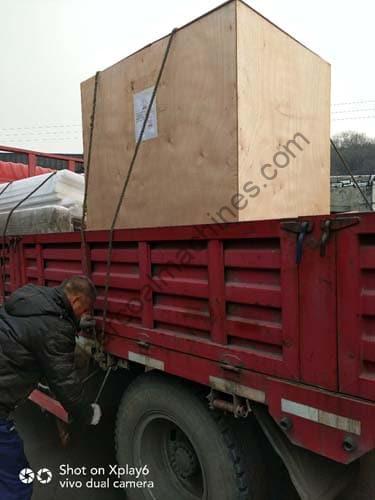 In the conversation, our professional engineers inquired about the raw materials and production requirements of the customer's hometown in detail, reasonably configured the corresponding charcoal production line according to the customer's needs, and happily discussed with the customer about the charcoal production site and charcoal sales market and other aspects that the customer pays close attention to.
When testing the Shuliy machinery charcoal machine in the factory, Mr. Zaw Lin Lwin showed great interest and was very satisfied with the test results. Knowing that the main raw materials of the customer's hometown are rice husk and sawdust, our operators have prepared rice husk and sawdust in advance so that the customer can see the production effect more intuitively.
Myanmar customers also actively communicate with engineers in the process of trial of charcoal production equipment model, output, and maintenance knowledge.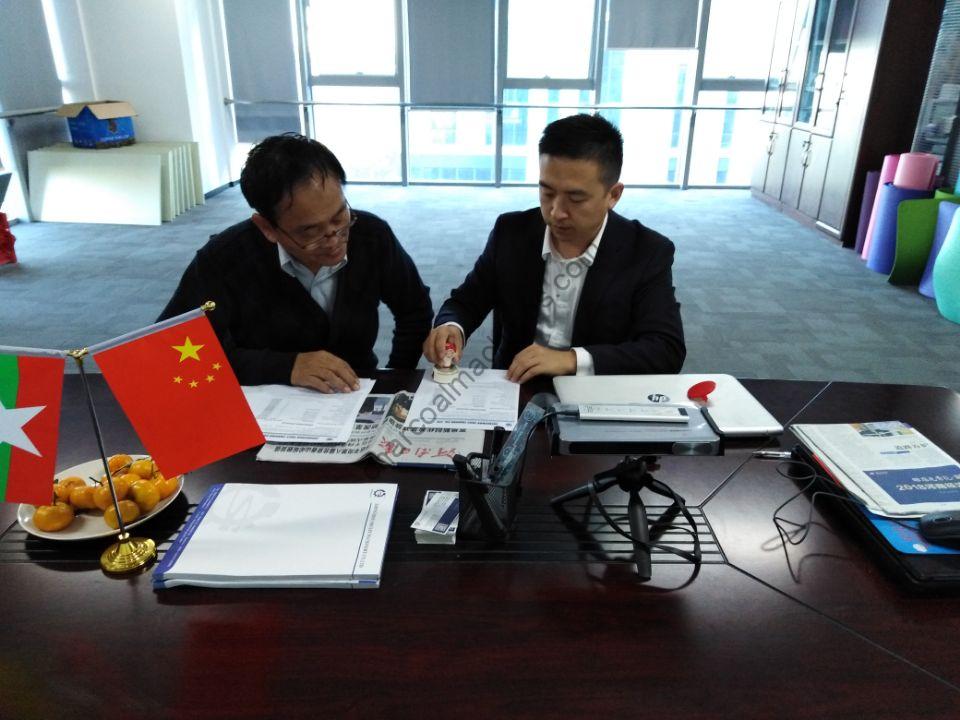 When watching the solid hollow rod produced by the sawdust briquette machine, Mr. Zaw Lin Lwin took out the forming rod and observed it carefully. He said that he was very satisfied with the high density and high efficiency of the produced rod. On the same day, there happened to be two customers from Saudi Arabia, who also had a warm exchange with the two Burmese customers.
Mr. Zaw Lin Lwin was very satisfied with the charcoal production line of Shuliy machinery. After returning to the conference room for further communication, he finally resolutely purchased the complete set of Shuliy charcoal production line equipment.
He was also very satisfied with the warm reception and professional introduction of Shuliy machinery. He expressed his great pleasure to cooperate with Shuliy machinery again and would like to introduce friends from his own country to Shuliy machinery to visit the charcoal production line.