Recently, a couple from Nigeria visited one of the Shuliy machinery factories and bought several of the charcoal machines. They were very pleased with the Shuliy charcoal machine and the thoughtful service they received.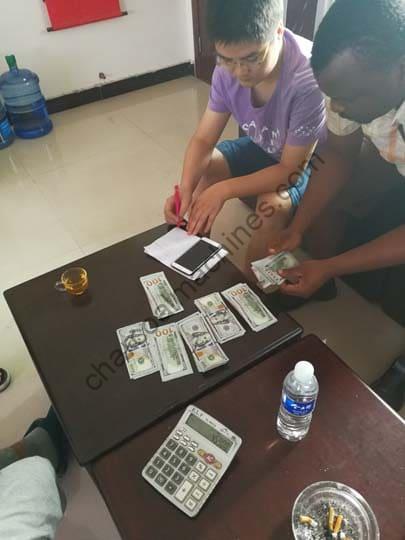 The Nigerian couple visited China three days ago. Before coming to China, they had been considering investing in the charcoal business but we're not quite sure about their investment direction. They think that China is rich in materials and advanced in science and technology, and they will certainly have a harvest when they come to China for investigation.
They were introduced to Zhengzhou, Henan province by their Chinese friends. When browsing the Shuliy charcoal machine website, they felt very professional, so they took the initiative to contact our sales consultant for a detailed consultation, and expressed their willingness to visit our factory.
Affected by climatic conditions, Nigeria's agriculture is not very developed, coupled with backward agricultural science and technology, it is difficult to achieve domestic agricultural transformation. But Nigeria is one of Africa's largest timber producers, cutting nearly 100 million cubic meters a year.
Most of this wood is burned as fuel, and a small proportion is made with imported wood into sawlogs, plywood, fine woodworking boards, and paper for domestic use. The couple said a lot of wood is wasted in processing and production, and that wood burning is very polluting to the environment.
During the factory visit, the Nigerian couple was particularly interested in the series of carbonizes that can continuously carbonize the raw materials. They feel that this kind of charcoal machine work efficiency is high, the output is big, has the investment superiority very much.
They believe that the investment in charcoal machine production of charcoal, not only can make comprehensive use of local branches, wood chips, cotton poles, peanut shells, and other resources but also the production of charcoal resources can be sold to fertilizer processing plants, the production of high-quality fertilizer to improve the local soil fertility, improve crop yield. They can also make a big profit in charcoal production because of the great demand for fuel of their country.
After taking everything into account, the Nigerian couple eventually bought the Shuliy machinery charcoal-making machines.