With the development of charcoal machine equipment in recent years is getting better and better, many customers from southeast Asian countries and Arab countries have invested in efficient charcoal machine equipment and automatic charcoal production line, the production of high-quality machine-made charcoal has brought considerable benefits for these customers.
Now more and more people want to invest in a charcoal business, then what to consider before the investment in charcoal machine equipment? We Shuliy machinery have learned a few lessons from our long period of experience with customers, and I'd like to share them with you.
Investment in the charcoal plant should first consider raw material sources. If the local raw materials are abundant and the price is low, then the cost of producing charcoal will be very low and the return on investment will be more advantageous.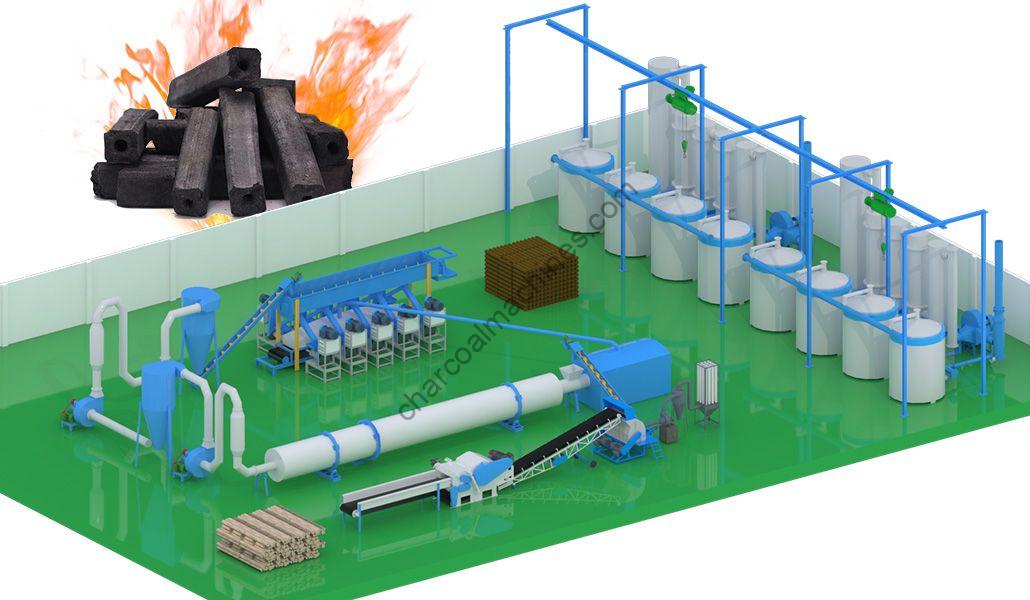 Source of raw materials
To ensure that the raw materials from a wide range of varieties, or low price. Generally speaking, the rice husk, peanut shell, fruit shell, cotton straw, soybean stem, hemp stem, corn straw, corn cob; Bagasse from a sugar factory; Sawdust, wood shavings and edges and bamboo and wood scraps of furniture factory, wood furniture factory and bamboo furniture factory; Wood granules and scraps from plywood and veneer mills; Mountain grass, tree branches can also be used as raw materials for the production of machine-made charcoal.
Coastal areas can effectively use a large number of fruit shells, coconut shells, and other raw materials. Even if the local raw materials are not particularly rich, if the surrounding areas of raw materials are rich and cheap, can consider investing in charcoal production. The charcoal plant should generally be built in the factory as the center, a radius of 50 kilometers or so where there is sufficient raw material is appropriate, in addition to considering the cost of raw material transport, as far as possible to reduce production costs.
In order to reduce the cost of transportation, it is also possible to set up charcoal machine equipment like wood crusher, sawdust dryer, and sawdust briquette machine in the area where raw materials are concentrated, to process sticks (semi-finished products), and then transport them to the charcoal plant for centralized carbonization, which can save time and transportation costs.
After determining the source of raw material required for a charcoal plant, it is necessary to consider where the produced charcoal is to be sold, that is, to analyze the market prospect of the machine-made charcoal.
The market of machine-made charcoal
In recent years, various countries of agriculture and industry and related industry have got rapid development, with charcoal as raw materials, additives, or melting agent of activated carbon factory, carbonization silicon, silicon smelting factory, steel mills, explosive factory, mosquito plant, thermal insulation materials plant and agriculture, feed, the restaurant industry enterprises, and related industries and people living heating with charcoal amount are increasing year by year.
Accordingly, charcoal prices are rising, and some regions and countries are even in short supply of machine-made charcoal. In addition, in view of environmental protection, many countries have issued policies to restrict the use of coal fuel, and greatly encourage the production of environment-friendly machine-made charcoal. All this paved the way for the development of charcoal production and charcoal sales market.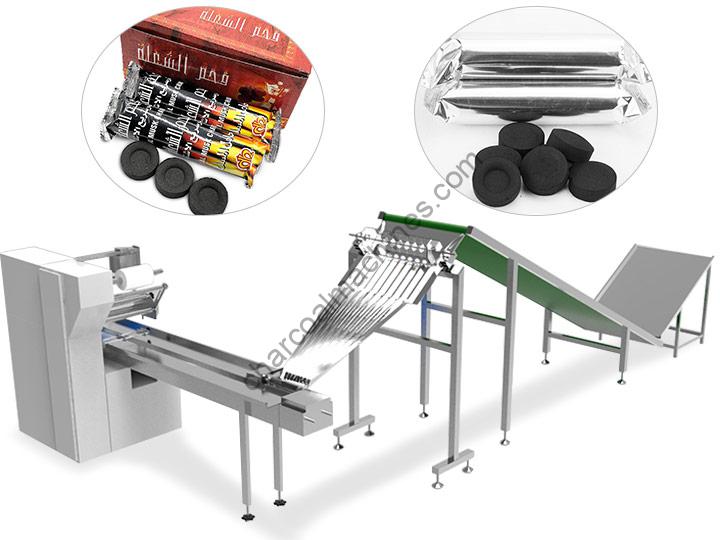 In addition, compared with traditional charcoal, machine-made charcoal has high carbon content, high calorific value, small volatiles, long burning time (3-4 times of ordinary charcoal), and smokeless and odorless advantages, so machine-made charcoal is favored by users at home and abroad, in the market is more popular.
To invest in a charcoal plant or charcoal production line, users need to choose the raw materials with low cost, wide use, and can produce high-quality charcoal, but also should understand machine-made charcoal's development situation, market, profits, sales, etc.. Users have to prepare in advance, in order to invest in the charcoal plants to obtain higher economic benefits.