A wood shaving machine is a kind of wood processing equipment that can process wood into thin shavings. The shavings produced are of many uses. Today we will take a look at the shavings produced by wood shaving machines and what they are useful for.
What is wood shavings?
Wood shavings are a kind of thin, softwood kraft. It used to be pushed out by a hand-pushing planer for carpentry work. The effect is very good, but the efficiency is low, and it is pushed out one by one by the workers; after that, the wood appeared. The shaving machine replaces the old hand-pushing planer, which can produce a large number of shavings in batches. The shavings produced by the shaving machine are almost the same as the shavings produced by the woodworker's hand-pushing planer, but the efficiency is greatly improved.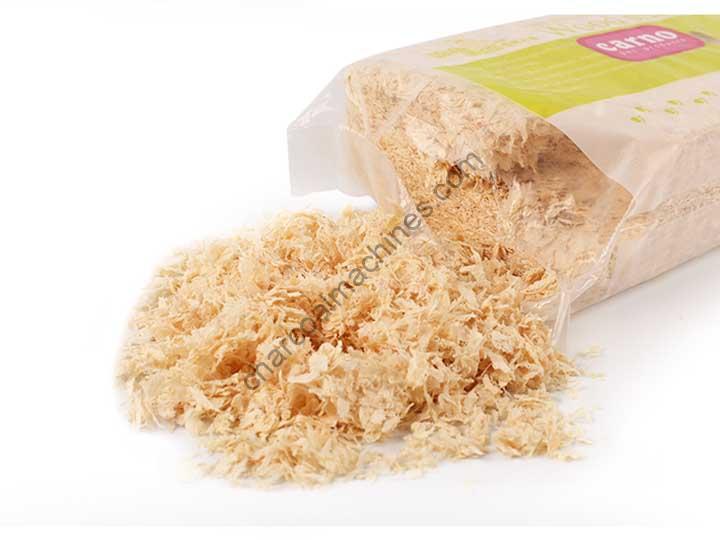 What is the use of shavings?
The shavings can be crushed to make particleboards, and the finely shredded shavings can be sold to mushroom growers as mushroom growth bases, and the market is extensive. The shaving machine not only obtains good economic benefits for manufacturers, but also provides consumers with green, nutritious and healthy food, which has good economic, ecological and social benefits.
Wood shavings can be sold to transportation companies as fillings for fragile transportation.
Wood shavings can be burned with biomass particles, which is hygienic and environmentally friendly.
Wood shavings can be used as pet cushions to keep pets warm and keep their nests dry. It is the first choice for pet lovers.