We all know that raw materials like rice husk, paddy straw, peanut shells, logs, branches, bamboo, coconut shell, and other agricultural and forestry wastes can be carbonized by the carbonization furnace. But after carbonizing, what can we do with this charcoal? And how can we do to increase the added value of these charcoal? Choose the charcoal briquette machine! Charcoal briquette machines can be of different types to make different shapes of charcoal briquettes or coal briquettes.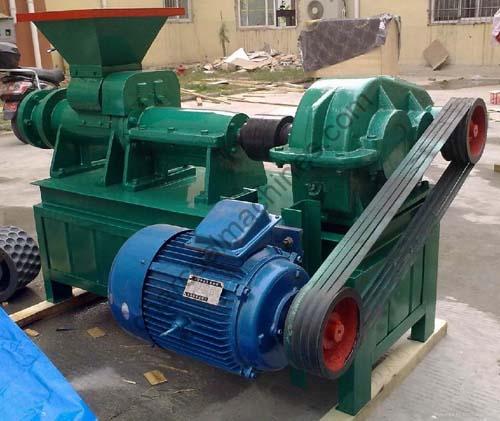 Why charcoal briquette machine is so popular now?
Charcoal briquette machines can be divided into four types according to different charcoal production requirements: shisha charcoal press machine, coal ball press machine, honeycomb coal briquette machine, and cubic hookah charcoal briquettes machine with the cutter. Due to the great advantages of the charcoal briquette machine for making high-quality charcoal briquettes, it is very popular now with our foreign customers who come from Southeast Asian countries and the Middle East countries.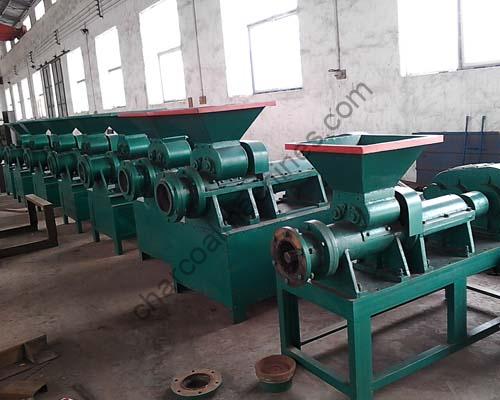 What will affect the charcoal briquette machine price?
The material of the parts for making the charcoal briquette machine
The charcoal molding machine is a machine that compresses coal powder or charcoal powder that has been previously stirred by a binder and water into coal or charcoal rods of a certain strength and shape by using the principle of screw machine pressure. This machine utilizes a hardened gear reducer that is high in load capacity and small in size. The impeller inside the reducer is made of thickened blades and uses a wear-resistant lining. The handpiece is made of replaceable super-abrasive alloy steel. Toners made from these materials have a lifespan of 3-6 times longer than toner formers made from other materials.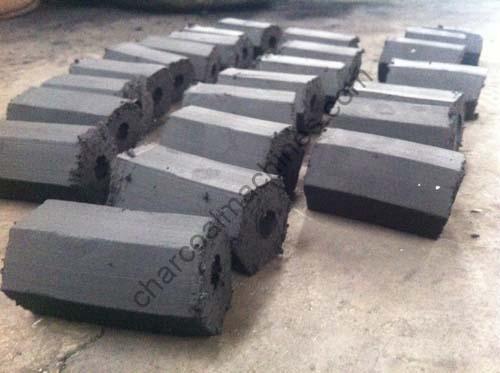 The charcoal or coal briquettes quality made by the charcoal briquetting machine
The final charcoal or coal briquette's quality is the main factor influencing the price of the charcoal briquettes making machine. Because most of the customers are paid more attention to the charcoal briquettes quality than the machine itself. Therefore, each of the charcoal making machine supplier will try best to improve the charcoal briquettes quality of the charcoal machine, and the higher the quality, the higher the price accordingly.