Industrial high-pressure charcoal powder briquetting machine is an ideal equipment for processing barbecue charcoal. The mold of this BBQ charcoal briquettes extruder is replaceable, so it can process BBQ charcoal of various sizes and shapes. Shuliy factory has exported this barbecue charcoal press machine to many African countries in the past 5 years, as many as 500 sets. Recently we exported our bbq charcoal briquettes extruder machine again to Kenya with a capacity of 2 tons per hour.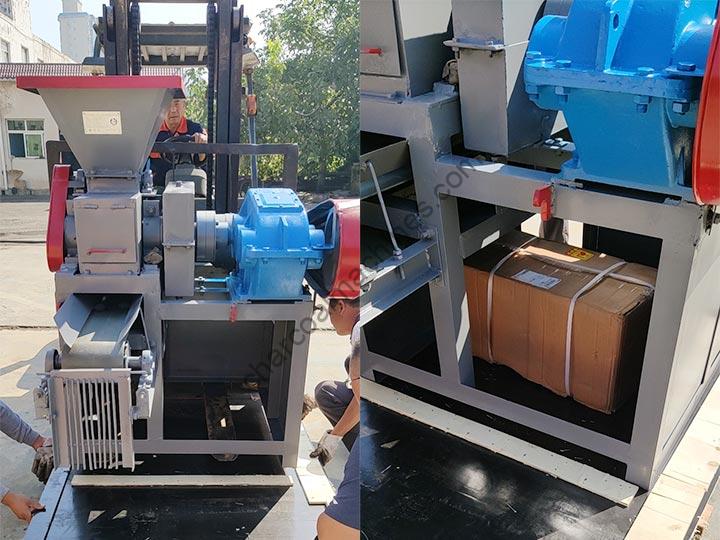 Who will need this BBQ charcoal briquettes extruder machine?
This industrial briquettes press machine has huge hydraulic pressure, which can squeeze all kinds of powdery raw materials into solids with higher hardness. Usually, most of our customers choose this kind of forming machine to process various shapes of coal briquettes and charcoal briquettes.
Especially processing all kinds of barbecue charcoal is very common. In addition, some customers buy this briquettes press machine to extrude various ore powders and metal powders, such as iron filings and aluminum filings.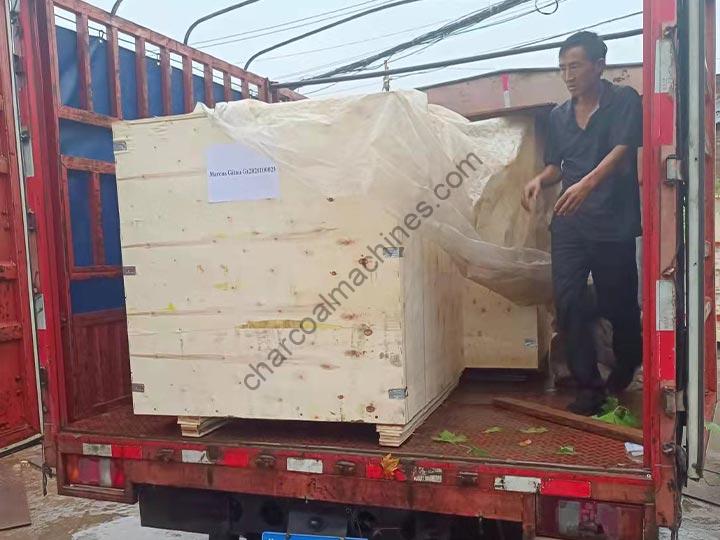 Most of our African customers are buying this charcoal briquettes press machine for their own factories. Their factory originally processed natural hardwood charcoal. This machine can process charcoal shavings and charcoal powder in the factory into barbecue charcoal for sale or export, which can greatly increase the added value and price of charcoal products.
Why bought charcoal briquettes extruder machine from Shuliy?
The Kenyan customer is an intermediary customer. He established his own contact network in Africa and was responsible for importing various machinery and equipment for customers in Kenya and surrounding countries.
He has cooperated with our factory for 5 times, all of which are purchased charcoal processing equipment. The last cooperation was half a year ago. The Kenyan customer helped a Cameroonian customer purchase a small charcoal production line from our factory for cooking charcoal briquettes.
The client who commissioned him to purchase bbq charcoal briquettes extruder machine is from Kenya. According to the production needs of his client, our factory provided him with a detailed barbecue charcoal processing plan. But due to the limited budget, the Kenyan customer said that his customer only planned to buy a carbon powder mixer and a carbon powder forming machine. We quickly modified the plan according to his needs.
Paramaters of Kenya order of briquettes press machine
Items
Parameters
Qty
 Charcoal powder mixer 
Model:SL-1000
Capacity:100-200kg per hour
Power:5.5kw
Package size:1*1.2*1.2m
1
Charcoal ball press machine
Model:SL-290
Capacity:1-2 ton per hour
Power:5.5kw
Weight:720kg
Machine size:1.24*1.07*1.44m
Package size:1.6*1.7*1.2m
1