In December 2022, our sawdust charcoal production equipment was successfully completed and installed for a Russian customer. Today, the Russian customer uses the carbonization furnace to produce about 10 tons of sawdust charcoal per day. The customer reported that during the nearly 3 months of use, the sawdust carbonization equipment worked well and he was very satisfied.
Why choose to buy sawdust charcoal production equipment?
The Russian customer is a local woodworking company that specializes in producing furniture and other wooden products. Due to the large amount of sawdust generated in their production process, the company decided to invest in a sawdust charcoal production line to recycle the waste and create additional revenue.
After evaluating various options in the market, the customer finally decided to purchase a sawdust charcoal production line from Shuliy Machinery, a leading manufacturer of charcoal production equipment.
The equipment purchased includes a carbonization furnace and other necessary auxiliary equipment. The equipment has a high degree of automation and can effectively convert sawdust into high-quality charcoal.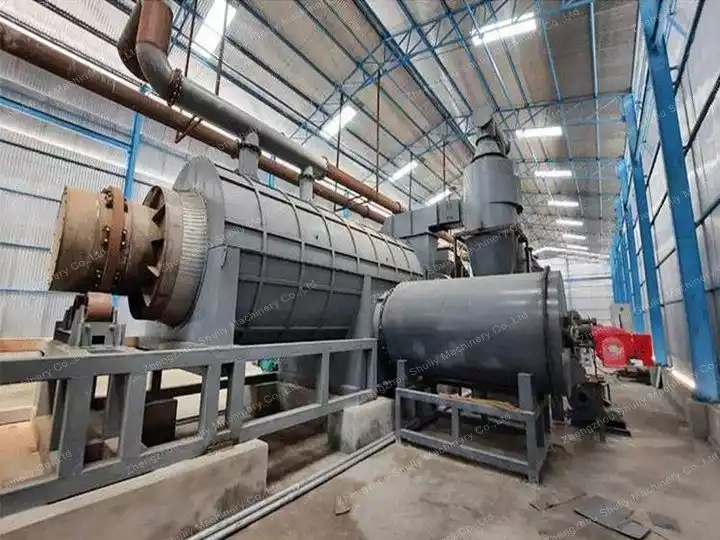 How to install charcoal production equipment in Russia?
Shuliy Machinery's engineers went to Russia to install the equipment and train the customer's workers. They provided professional technical guidance and assistance throughout the installation and commissioning process.
The installation and commissioning work lasted for about one month, during which time the engineers helped the customer to solve various technical problems and provided professional guidance on the production process.
The sawdust charcoal production line has been operating smoothly since its installation, and the customer is very satisfied with the performance of the equipment.
The project not only solved the problem of sawdust waste but also brought considerable economic benefits to the customer. In addition, the production of environmentally friendly charcoal also contributes to the sustainable development of the local economy and environment.
Welcome to visit the Shuliy factory for charcoal machines
The successful installation of the sawdust charcoal production line in Russia is a testament to Shuliy Machinery's technical strength and commitment to customer satisfaction. It also highlights the growing demand for environmentally friendly charcoal production equipment in the Russian market. If you are interested in biomass resource reuse projects, welcome to consult us about charcoal equipment. We will try our best to provide everything we can to help you.