With the development of industrial modernization, charcoal is used more and more widely. In addition, due to its high calorific value, convenient use, and non-polluting characteristics, charcoal has always been in great demand in the market. However, the market prices of different types of charcoal are quite different. This is mainly because the raw materials and processing methods of processed charcoal are very different.
China's current demand for charcoal
Charcoal is widely used in food, chemical, metallurgy, agriculture, and environmental protection fields. In recent years, the demand for the domestic charcoal market has been increasing year by year. Therefore, many domestic and foreign investors have begun to pay attention to the charcoal processing business. They buy charcoal production equipment and build charcoal factories to produce charcoal products and sell them.
According to statistics from relevant departments, the total domestic demand for industrial charcoal is more than 7 million tons per year. The total demand for charcoal for hot pot and barbecue is more than 1 million tons. The total demand for household heating charcoal is more than 1.5 million tons.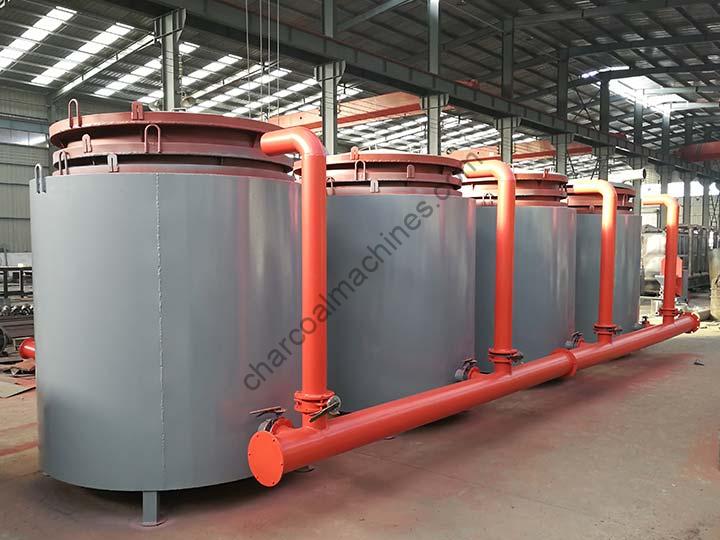 China's charcoal market price analysis
There are many types of charcoal in the domestic market, and the quality of charcoal products is also uneven, so their prices are also different.
According to raw materials, processing characteristics, performance, price, and other factors, we can roughly classify the mainstream domestic charcoal products as follows: raw charcoal, fruit charcoal; charcoal briquettes represented by bamboo powder and sawdust; charcoal briquettes using blue charcoal powder as raw material.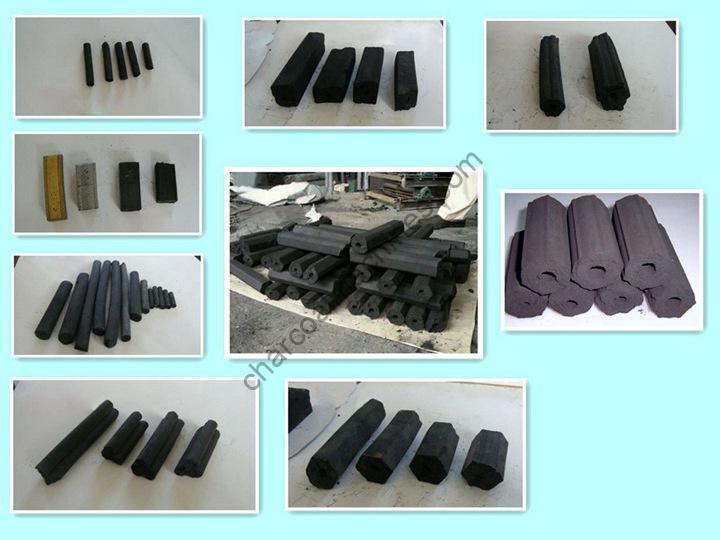 Log charcoal and fruit-tree charcoal
Features: Log shape, usually irregular shape.
Performance: high calorific value, good deashing, no smoke, no peculiar smell, trace open flame, belong to medium temperature charcoal, high-temperature charcoal. Charcoal burning time is about two hours.
Price: According to the quality, the retail price is between 3,500 and 5,000 yuan per ton.
Market share: roughly accounting for about 25% of the total demand for charcoal.
Charcoal briquettes made from sawdust or bamboo powder
Features: The shape is basically quadrangular or cylindrical
Performance: high calorific value, good deashing, no smoke, odor, no open flame. Most bamboo charcoal belongs to medium and high-temperature charcoal. Sawdust charcoal generally belongs to medium and low-temperature charcoal. The burning time of bamboo charcoal is three hours, and the burning time of sawdust charcoal is two hours.
Price: The retail price of bamboo charcoal is generally between 4,000 yuan and 6,000 yuan per ton. The retail price of sawdust charcoal ranges from 3,500 to 5,000 yuan per ton.
Market share: about 40% of total demand.
Charcoal briquettes made from high-quality fine coal
Features: The shape is mostly four-sided and six-sided.
Performance: moderate calorific value, slow ash removal, some peculiar smell, open flame phenomenon, no smoke. The burning time is about three hours.
Retail price: The general retail price is around 3000 to 4000 per ton.
Market share: roughly 15% of total carbon demand.