Charcoal balls produced by an industrial charcoal ball press machine are often used as barbecue fuel. This high-pressure briquette machine has a very high efficiency in processing barbecue charcoal, and the output can reach more than 5 tons per hour. Recently, a Thai customer ordered a charcoal ball press machine with an output of 2t/h.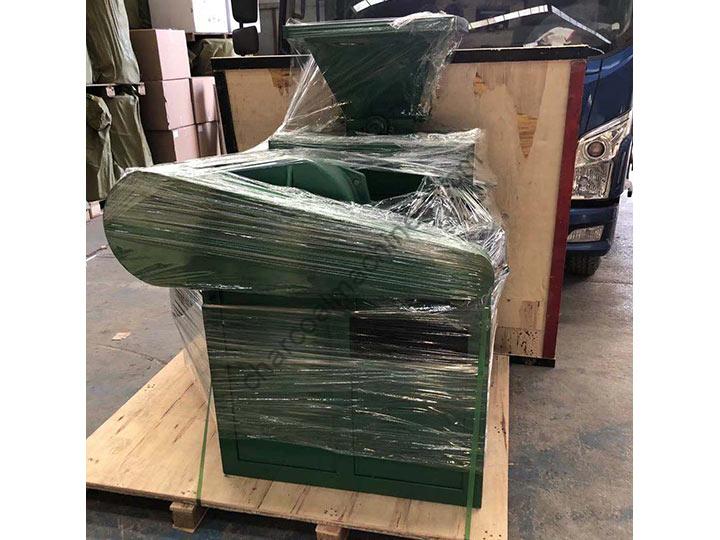 Details of Thailand order for charcoal ball press machine
The Thai customer has been engaged in charcoal production for two years, and their factory mainly processes hexagonal cooking charcoal briquettes. The customer said that his local market has an increasing demand for spherical barbecue charcoal, so he considers buying a barbecue charcoal making machine To produce this kind of charcoal balls.
The customer contacted us on WeChat, but the Thai customer does not speak English very well and can only communicate in Thai. In order to better communicate with the customer and understand the customer's needs, we use special translation software to translate Chinese into Thai to communicate with the customer.
In order to accurately understand the customer's requirements, we also let the customer send their own processing raw materials, the required sample pictures of the finished product, etc. Finally, we recommended a charcoal ball press machine with an output of 2 tons per hour to this Thai customer.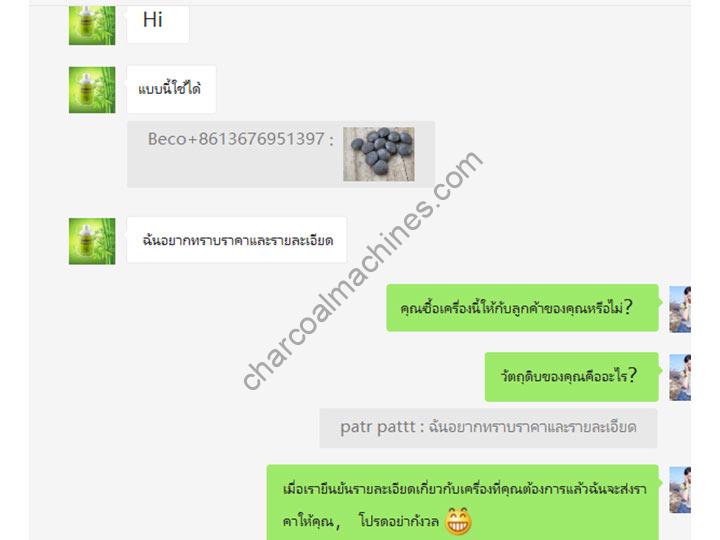 Features of the charcoal ball press machine for Thailand
This commercial charcoal ball press machine is mainly used for forming coke, coal, slag, slag powder, carbon powder, and other materials, and does not need to add water during the pressing process. The machine can use high-strength pressure to directly form carbon powder.
This charcoal ball press machine can produce barbecue charcoal in different shapes, such as square, spherical egg, oval, pillow, and so on. The specific size and special shape and size of the finished product can be customized according to the needs of customers. The Thai customer mainly wants to produce spherical barbecue charcoal with a diameter of 8cm, and the output required is between 1-2 tons per hour.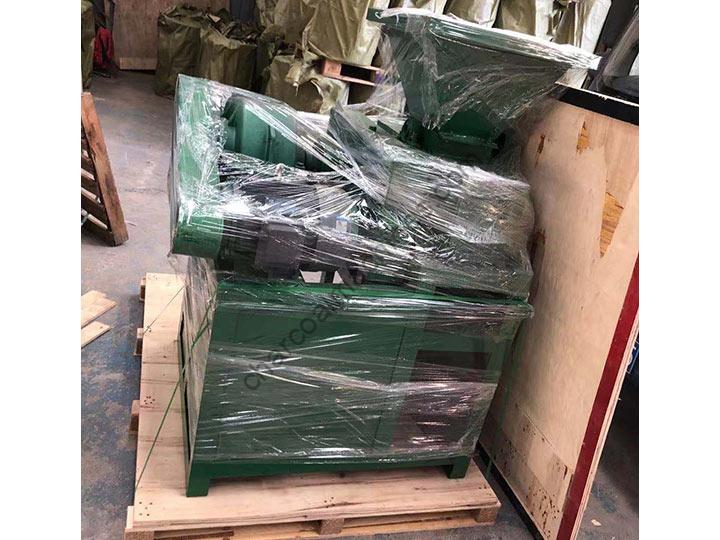 Parameters of charcoal ball press machine for Thailand
Model: SL-290
Capacity: 1-2 tons per hour
Power: 5.5kw
Weight: 720kg
Machine size:1240*1070*1440mm