The charcoal machines in the charcoal production line can realize the automatic production of charcoal briquettes and can produce coal with a large capacity. In order to let more friends know how to make coal, we made this 3D video of charcoal making machines to show the wonderful production process in a more intuitive way.
Components of charcoal machines
The whole set of charcoal machines mainly includes four most needed machines: wood crusher, sawdust dryer, briquettes making machine, and carbonization furnace, and other corollary equipment for automatic production.
As for the crusher, we can provide different crushing machines according to different raw materials like coconut shells, wood chips, sawdust, rice hulls, weeds, and shells, straw. And for the dryer machine, we mainly have two different types: airflow dryer machine and rotary dryer machine.
We can also customize the size of the dryer according to customers' requirements for the production output. There are also all kinds of charcoal briquette machines in our factory that can produce high-quality PINI-kay. For the carbonization process, we can provide a variety of carbonization furnaces, like continuous carbonization furnaces, airflow carbonization furnaces and hoisting carbonization furnaces, and so on, and each kind of them can fit different production requirements.
Charcoal briquettes production process
With the process which includes high-temperature pyrolysis, volatile gas, sulfur emission, carbon enrichment of garbage disposal technology, We can use these machines to get high profits charcoal. We can also supply the honeycomb coal press machine, coal or charcoal ball press machine, and shisha charcoal briquette machine to meet your requirements.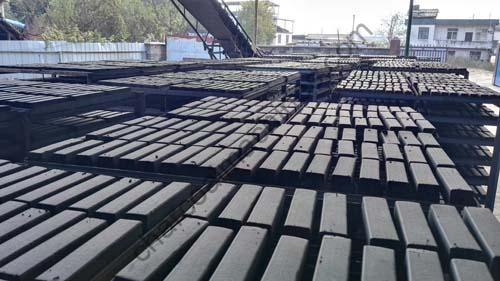 Related production questions for charoal making in 2022