A German customer purchased a sawdust briquettes press machine with a capacity of 300kg/h to process biomass briquettes with a length of about 45cm. The commercial briquttes making machine can recycle all kinds of biomass waste such as sawdust and rice husks to process biomass fuel. The finished briquettes can be burned directly or further charred.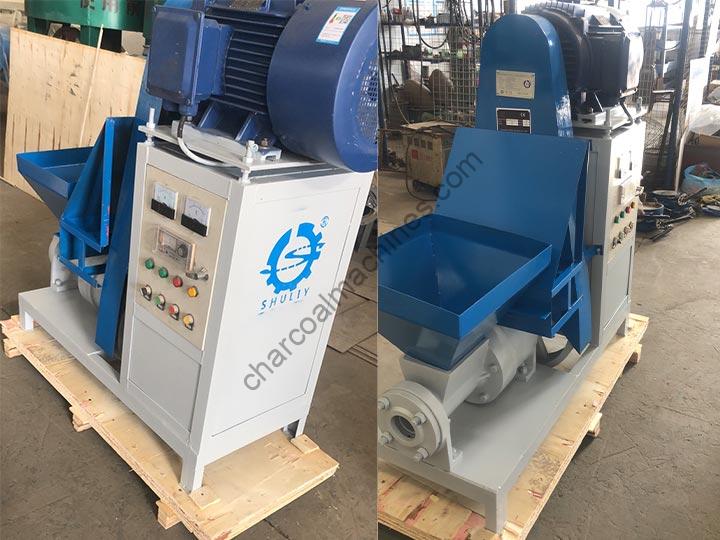 Why chose to make sawdust briquettes in Germany?
The reason why the German customer chooses to purchase sawdust briiquettes press machine to produce briquettes is to recycle and reuse their local rice husks and straws. The customer said that there are large paddy fields in his locality. Every harvest season, there will be a large amount of rice husks and rice straws that need to be recycled.
After learning about the processing method of biomass briquettes, the German customer expressed great interest. Therefore, the customer browsed a lot of information related to the production of sawdust briquettes. When he saw our YouTube video of producing briquettes with sawdust briquettes press machine, he contacted our factory.
Because it is the first time to engage in biomass briquettes processing business, the German customer said that he does not want to buy a large-scale sawdust briquettes press machine. Our factory recommended the briquettes making machine model SL-140 according to the customer's raw material characteristics, output, budget and other factors.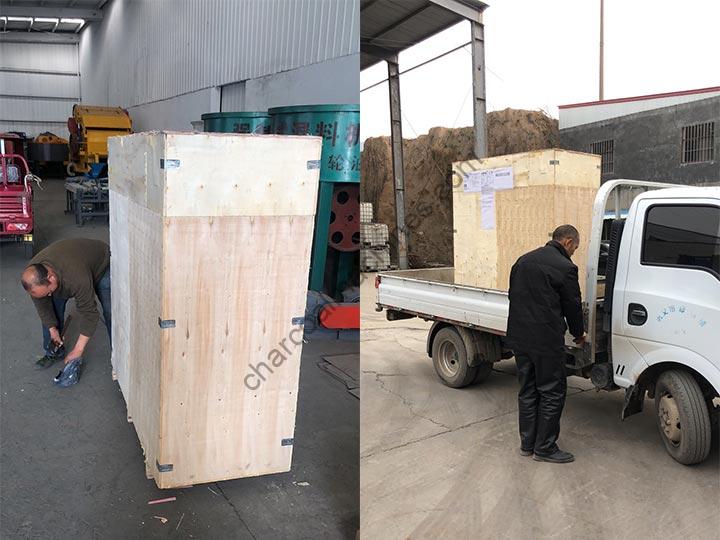 Because the time of purchase of this customer happened to be the National Day of our country, we not only discounted it for him, but also gave free heating coils, extrusion dies and other accessories. The customer said that he was very lucky and was very satisfied with the service of our factory.
Parameters of sawdust briquettes press machine for Germany
Sawdust briquettes maker
Model: SL-140
Power:18.5KW
Voltage:380v,590hz,3phase
Capacity:250-300kg/h
Dimension:1.56*0.65*1.62 m
Weight:700 kg
SL-140 sawudst briquette machine parameters
Notes of the sawdust briquette machine
Required motor power: 18.5 kw
Required voltage: 380v,50hz,3phase
Required CE certificates,Model: SL-140
Warranty: 12 months
Payment terms: 50% deposit ,balance should be paid before delivery