The wood peeling machine can remove the bark of all kinds of logs. The Shuliy factory recently exported a commercial acacia wood peeler to Bulgaria. Wood debarkers usually have very good peeling results for fresh trees. Compared with manual peeling, this automatic wood peeling equipment has higher work efficiency and can save labor and production costs for many lumber mills and wood factories.
Applications of acacia wood peelers of Shuliy factory
The commercial acacia wood peeler machine is multifunctional log debarker equipment. The peeling machine can not only peel acacia wood, but also peel different kinds of trees such as oak, eucalyptus, poplar, pear, birch, and so on. Usually, logs with a diameter of 5cm-35cm can be peeled with this electric wood debarking machine.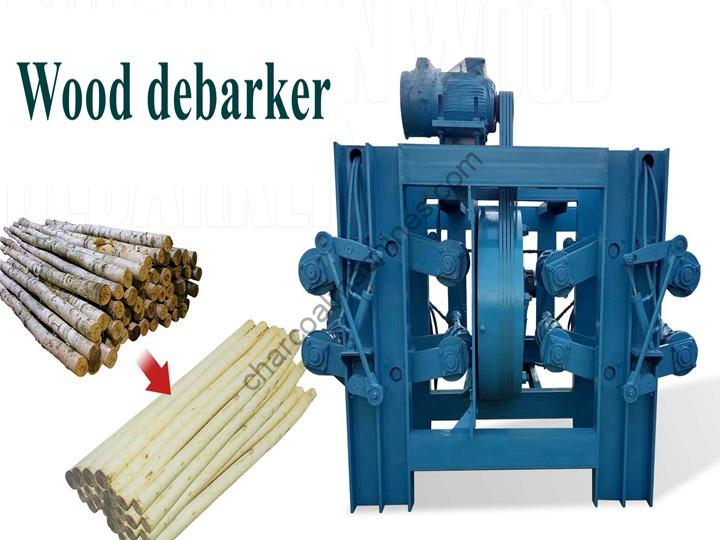 This Bulgarian client has a medium-sized timber mill that processes and sells various types of wood. He said that his factory originally used workers to peel wood manually, which was time-consuming and labor-intensive.
This Bulgarian customer came across a video of our wood peeler in action while browsing YouTube. He was very satisfied with the work of the peeler. He thinks it is a perfect machine for use in his lumber mill. Therefore, the Bulgarian customer quickly contacted our Shuliy factory.
The diameter of the acacia wood of this customer is between 10cm-25cm. Therefore, we recommend the vertical wood peeling machine that is popular in our factory to him.
Parameters of acacia wood peeler machine for Bulgaria
Wood peeling machine
Model: SL-250
Motor:7.5kw+2.2kw
Suitable wood diameter:5-25 cm
Knife number:4 pcs
Dimension:2250*1250*1700 mm
Weight:1.6 ton 
1 set
Blade
4 sets
Warranty
12 months
Payment terms
100% T/T
Bulgarian customer's feedback video of acacia wood flaking machine