The production process of the cube hookah charcoal plant mainly includes carbonization of biomass raw materials, charcoal crushing, carbon powder mixing and adding binders, cube charcoal molding, cube charcoal drying, and other production links. Mass production of round and cube hookah charcoal has been the hot choice of many charcoal factories in many Southeast Asian countries. Just last month, the full set of cube hookah charcoal production line exported to Indonesia by our Shuliy factory arrived in Indonesia and has been installed.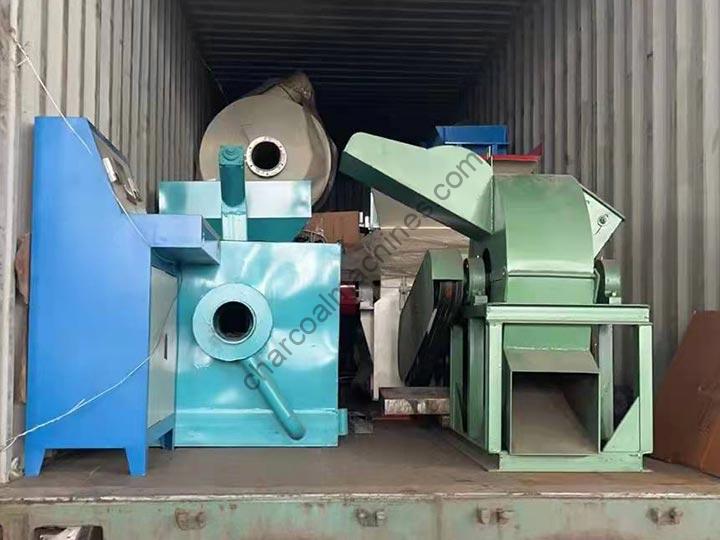 Cube hookah charcoal VS round shisha charcoal tablet
When it comes to hookah charcoal, what we are most impressed with should be the disc-shaped hookah charcoal. This round cake-shaped shisha charcoal was the first to appear and be applied to the shisha market.
There are many specifications of common round hookah charcoal, such as concave round charcoal, lettering&pattern charcoal, colored charcoal, etc. Common diameters of round hookah charcoal are 30mm, 33mm, 35mm, 40mm, 45mm, etc.
Currently, with the development of the hookah charcoal market, various shapes and sizes of charcoal are becoming popular. Among them, square charcoal is a kind of charcoal that is very popular at present.
The most common size of this cube hookah charcoal is 20*20*20mm, and 25*25*25mm. Cube charcoal is popular because it is smaller and more portable.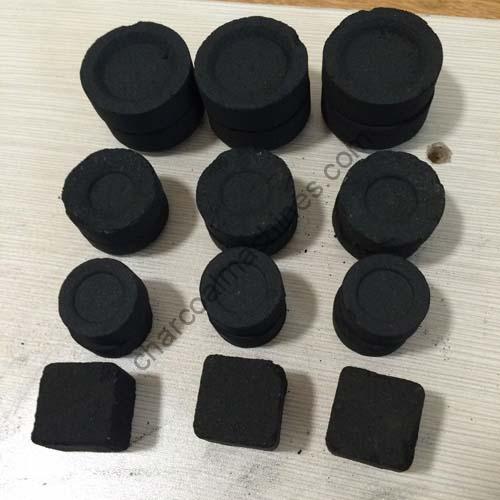 Why start the cube hookah charcoal business in Indonesia?
The client is from Indonesia's largest tobacco company, the company's name is PT Gudang Garam Tbk. Starting a hookah charcoal processing business is a new project they plan. The company mainly wants to process hookah charcoal with a size of 25mm for sale.
The cube hookah charcoal plant order was originally communicated to us by the person in charge of the procurement project of the Indonesian company. He mainly confirmed the machine configuration, machine parameters, production line output, energy consumption, etc. of the entire processing line with our factory.
We have drawn up two detailed cube hookah charcoal plant solutions according to the customer's requirements. Subsequently, the person in charge of procurement submitted our proposal to the boss of the company for analysis and confirmation. After the boss of the company agreed to our production plan, their procurement team began to negotiate with us the specific details and price of the entire plan.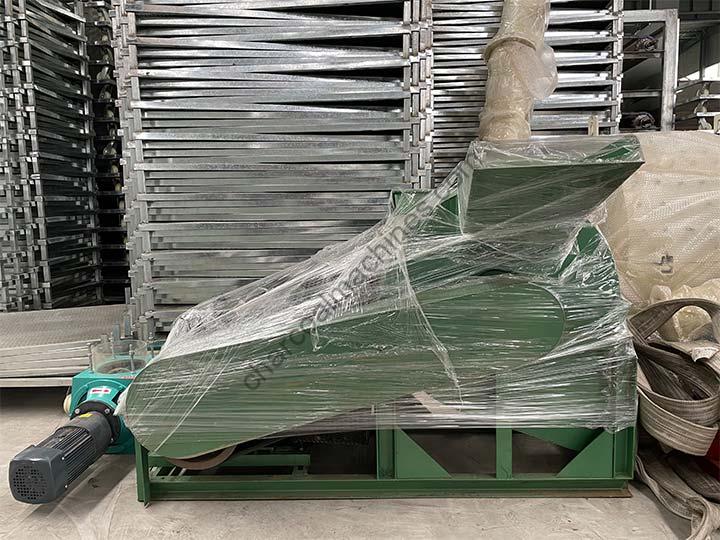 How to ensure the charcoal plant quality for Indonesia?
In order to ensure product quality, the company also invited an inspection company to inspect the equipment of the entire cube hookah charcoal plant before delivery. In the end, the product inspection results were very satisfactory to them.
The company's procurement team asked for a 5% discount on the price we offered, however, due to cost considerations, we ended up giving them a 3% discount after careful calculation.

Parameters of cube hookah charcoal plant for Indonesia
Item
Specifications
Qty
Wood crusher machine
Model: SL-600
Power:30kw
Capacity:1000kg per hour
Dimension:1.65*0.75*1.05m
Weight:600kg
Hs code: 8465990000
1
Screw conveyor
Dimension: 4m*0.3m*0.5m
Power:4kw
Hs code:8428320000
1
Continuous carbonization furnace
Model: SL-800
Dimension:9*2.6*2.9m
Power:22kw
Capacity:300 kg per hour
Weight:9 t
Hs code:8417809090
1
Screw conveyor
Dimension:4m*0.3m*0.5m
Power:4kw
Hs code:8428320000
1
Charcoal crusher machine
Model: SL-C-600
Power:22kw
Capacity:500kg per hour
The final size of charcoal powder: less than 5mm
Cyclone diameter:1mIncluding fan5 bags dust removal
HS code:8437800000
1
Airlock
Power:1.5kw
1
Screw conveyor
Dimension:4m*0.3m*0.5m
Power:4kw
Hs code:8428320000
1
Wheel grinder machine
Model: SL-1300
Power:5.5kw
Capacity:300-400kg per hour
Inner diameter:1300mm
Dimension:1350*1350*1400mm
Hs code:8474390000
1
Belt conveyor
Dimension:5m*0.7m*0.7m
Power:2.2kw
Hs code:8428330000
1
Hydraulic Shisha charcoal machine
Pressure:100tons
Capacity:44 pcs per time,4 times per minute
Weight:2800kg
Hydraulic pump power:15kw
Main host dimension:1000*2100*2000mm
Feeding power:0.75kw
Discharge power:0.75kw
Discharge conveyor:800*850*1850mm
Control cabinet size:530*900*1100mm
1
Extra mold
Shape: round within 25mm
1
Biomass burner
1
Dryer machine
Dimension:8.8*2.2*2.2m
Material: Color steel,75mm rock wool board
Capacity:3 tons of charcoal per time, need 8-10 hours per time
Use biomass as a heating source and the biomass burner
Hs code:8419899090
1
parameters of Indonesia cube charcoal plant
Spares parts list for the Indonesia order
| | |
| --- | --- |
| Blades | 12 sets |
| Hammers | 6 sets |
| Screen | 4 pieces |