Recently, a Vietnamese customer who purchased the Shuliy charcoal production line six months ago reached out to our sales consultant. He said that since he was very satisfied with the charcoal production line of Shuliy machinery he bought, he now especially recommended his friend Mr. Nguyen Duc Hung to visit the Shuliy charcoal machine factory.
Mr. Nguyen Duc Hung said he visited his friend's charcoal production workshop and found the charcoal production line to be great. He said that when his friend planned to invest in the charcoal production line, he did not support his idea because he did not know much about the charcoal machine.
At the time, Mr. Nguyen Duc Hung felt that investing in a production line was very expensive and risky, and he wasn't sure how much capacity and revenue the charcoal line would bring. Now the cost of my friend's charcoal production line has long been a huge return, and his charcoal business is getting better and better, now Mr. Nguyen Duc Hung himself would like to try to buy a charcoal production line to produce machine-made charcoal.
Vietnamese customers introduced by old customers visit Shuliy automatic charcoal production line
Mr. Nguyen Duc Hung said agriculture in his hometown is doing well, with large amounts of crop straws and rice husks not being fully used each year. If the development of charcoal production lines, these resources can be used, but also produce a high economic value. It would be great to raise revenue and save resources at the same time.
Our factory director and engineer warmly received the customer from Vietnam and showed him around the factory. After seeing the machines in my friend's charcoal plant, Mr. Nguyen Duc Hung has gained a certain understanding of many simple charcoal machines.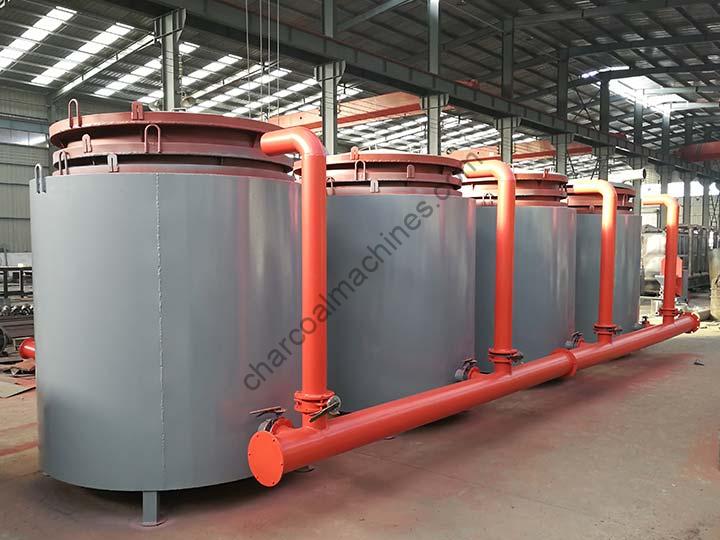 He mainly asked the automatic charcoal production line needs what supporting equipment and production line needs to configure how much manpower and other issues. Our engineers gave him very professional and detailed answers, including details of how the supporting equipment works. Mr. Nguyen Duc Hung said thank you very much.
During further discussions in the conference room, Mr. Nguyen Duc Hung said he would prefer to buy a large charcoal production plant but not hire too many workers to produce the charcoal. Our factory director has many years of working experience.
After understanding Mr. Nguyen Duc Hung's requirements, he recommended Shuliy automatic charcoal production line. Automatic charcoal production line of working efficiency is very high, large output, saving time and effort. Mr. Nguyen Duc Hung is very satisfied. He said the production line will definitely bring him more profits.