Wood pellets, also known as biomass fuel pellets, are mainly processed from pine, cedar, birch, poplar, fruit wood, and crop orange sticks as raw materials. Wood pellets are mostly used for burning, barbecue, and fireplace heating, and their burning efficiency is over 80%. It is understood that in recent months, the global price of wood pellets has been rising, which is why?
Analysis of the reasons for the increase in wood pellet price
In recent years, with the continuous progress of society and industrial development, the demand for energy has been increasing worldwide. Yet reserves of conventional coal, oil, and natural gas are dwindling. Global energy prices are also rising sharply due to the Russian-Ukrainian war.
Since July 10, EU export trade restrictions to Russia have been in effect, limiting the supply of wood products from Russia and Belarus. Among other things, the export of Russian wood pellets to Europe, the main market for Russian companies, has been completely stopped.
A report in the Wall Street Journal said wood pellets from Belarus, Russia, and Ukraine were put on hold and pushed up in price. As a result, U.S. scrap wood exports soared to $170 per ton, up from $140 a year ago. So far this year, the U.S. has shifted 7.4 million tons of pellets abroad.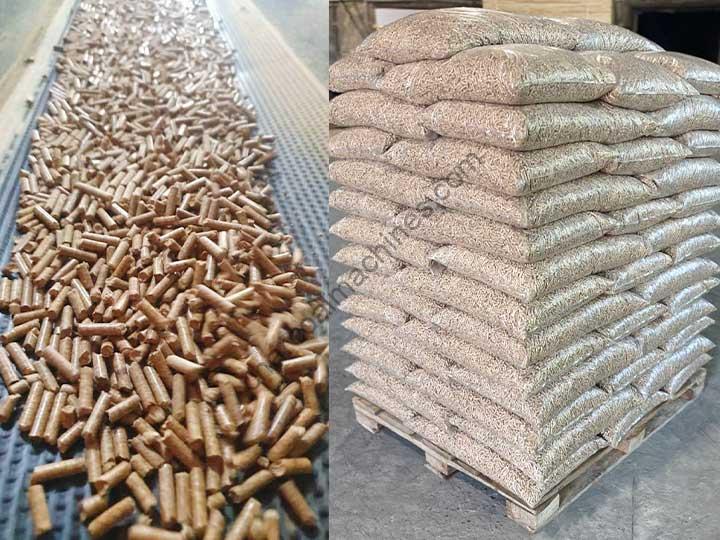 In the first quarter of 2022, U.S. wood pellet exports totaled 2.09 million tons valued at $312.69 million, compared with 1.82 million tons valued at $273.51 million exported in the same period last year.
Additional supplies are now needed to make up for the losses caused by the war in Ukraine, with approximately 3 million tons needing to be replaced.
Amid high energy costs and a lack of supply from Russia, European countries have started to see their wood pellet inventory levels drop, and European producers are looking for new sources of supply.
In addition to the shortage of supply, the current price of pellets is not affordable for every European household. It is understood that the price of pellets in Austria is at a record high level, which has increased by more than 53% compared with the previous year. Among them, the average price of bulk wood pellets has increased by 66% compared with last year.
Gas and oil prices also surged in Europe in response to the war and resulting supply constraints.
Drax Group Plc, a UK-based power production company, recently announced the acquisition of Princeton Standard Pellets in British Columbia, Canada, a move that will increase Drax's presence in the Canadian wood chip pellet industry and increase its share of the global wood chip pellet market.
The announced closure of sawmills and pulp mills in British Columbia, Canada, has resulted in a decline in wood harvests and a consequent reduction in the number of wood chips available to pellet producers. And according to industry data from the Canadian Wood Pellet Association, the acquisition is expected to increase BC's annual production capacity by 90,000 tonnes from the existing 1.57 million tonnes.
Wood pellets are mainly used for combustion and fireplace heating, which is popular in Europe, where fireplace heating is still practiced. In the UK alone, the heating market is facing a shortage of 200,000 tons.
With the high burning rate of biomass combustion such as wood pellets, which is much less polluting to the environment than coal, more countries are being attracted to use them. To this end, Drax has also announced the establishment of a target to increase its wood pellet production capacity from the current 5 million tons per year to 8 million tons by 2030 to support the global replacement of fossil fuels and decarbonized energy systems.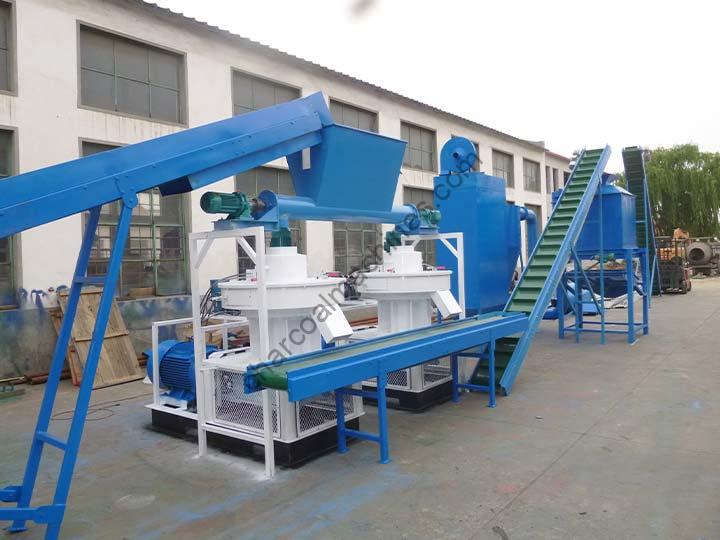 How to deal with the current situation of wood pellet prices rising?
Rising wood pellet prices worldwide represent an opportunity for many energy project investors. Engaging in wood pellet production will also be one of the choices of many new business operators. So how to carry out wood pellet production? Very simple, we must first determine whether we have the conditions suitable for wood pellet processing, that is, raw materials and a certain investment budget.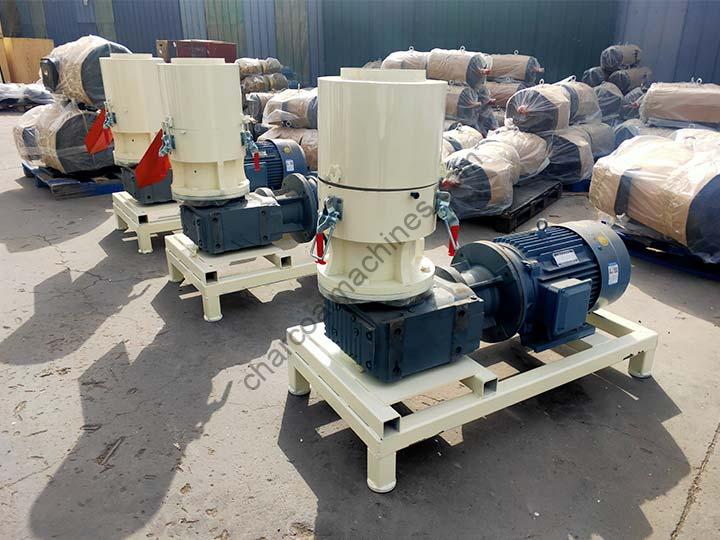 The raw materials used to produce wood pellets are usually cheap and abundant in various biomass wastes, such as tree roots, branches, wood scraps, sawdust, straw, etc. In addition, to produce wood pellets, it is necessary to purchase wood pellet processing equipment. Customers can choose to buy a small wood pellet machine or a complete wood pellet production line according to their budget.
Finally, customers should consider the sales of the wood pellets produced by themselves. Generally, wood pellets can be directly supplied to local markets, such as restaurants, bathhouses, smelters, power plants, etc. Customers can also export large quantities of wood pellets to other countries.