The commercial wood waste shredder can help to recycle a large number of biomass resources such as tree roots, branches, waste timbers, bamboo, waste pallets, etc. We can get a large amount of renewable sawdust through wood shredder processing, and use it to process all kinds of wood manufacturing products. Shuliy factory recently exported a wood waste shredding machine with an output of 500-600kg per hour to Australia.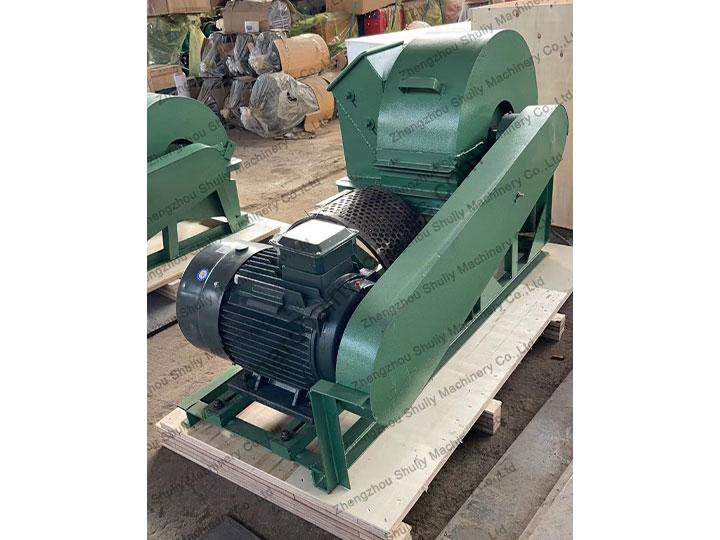 Why choose a wood waste shredder for Australia?
The Australian client has a local wood processing factory, and there are a lot of wood scraps and discarded lumbers that need to be recycled. So the customer decided to buy a wood shredder to process sawdust.
Since the Australian customer wants to reuse the processed sawdust, he has different requirements for the size of the sawdust. We explained to him that a wood waste shredder can process different sizes of sawdust by changing different screens.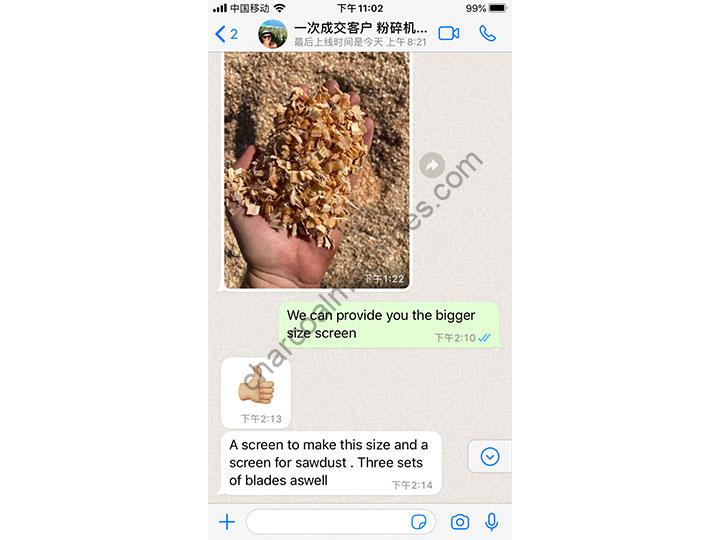 The Australian customer was very satisfied with this time. According to the needs of this Australia, our factory is equipped with 4 screens with different diameters, namely 15mm, 12cmm, 6mm, and 4mm.
In addition, the customer also purchased 3 sets of replacement blades. This is because the blade of the wood waste shredder is a consumable part.
Parameters of wood waste shredder machine for Australia
1
Crusher
Model: SL-S-500
Power:18.5kw
Capacity:500-600kg per hour
Feeding inlet size:180*160mm, it is suitable for wood logs less than 15 cm
With the screen to produce 10 mm product Dimension:1.6*0.7*0.9m
Weight:450kg
1
2
Screen
15mm;12mm;6mm;4mm
4
3
Blade
3 sets
3
wood shredder parameters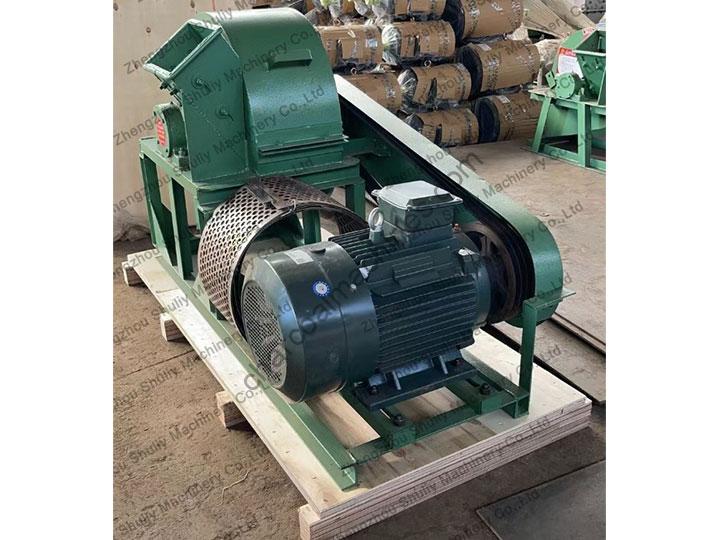 How to replace the screen mesh of the wood shredder?
The screen of the wood shredder plays the role of screening and filtering sawdust during the whole working process. At the same time, it also ensures the size of the hammer-breaking gap.
Of course, the screen is also a part of the wood shredder that is prone to severe wear. Therefore, customers need to replace the screen in time after using it for a certain period of time to ensure the high-capacity operation of the equipment.
First place the screen of the wood shredder flat on the lower-pressure mesh ring. Then use a tight mesh ring to tighten it on the lower-pressure mesh ring. Be careful not to pull the net too tight, just level it out.
Use bolts to press the lower screen ring and the special screen of the grading screen together on the upper screen ring. Pay attention to the symmetry and even compression of the bolts.
Turn the rotor of the wood shredder and check the gap between the blades and the screen to ensure the normal operation of the equipment.