The industrial wood chip block machine can make compressed wooden blocks from wood powder, sawdust, wood chips, wood shavings, etc. under high temperature and high-pressure conditions. Many customers who are engaged in the pallet blocks production business process wood blocks for the production of wooden pallets or for sale. Last month, the complete set of wood chip block machines exported from our Shuliy factory to Indonesia was successfully installed and tested in the Indonesian factory, and now it has been officially put into production.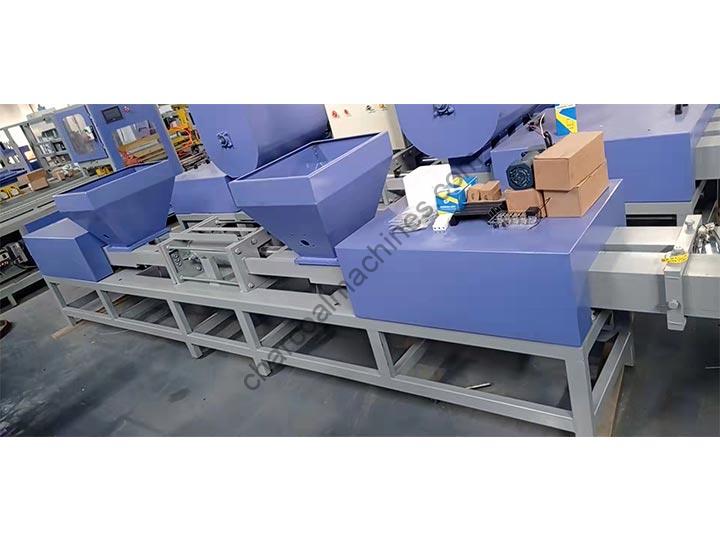 Raw materials from the Indonesia plant for making wooden blocks
Usually, the raw materials used to produce wooden blocks are wood chips, wood powder, and sawdust with low moisture content. The Indonesian customer said that the raw material in his factory is wet wood powder with a size below 5mm.
The customer thought that the wet wood powder could be directly used to produce blocks. We explained to the customer in detail the disadvantages of producing wood blocks with wet wood powder and recommended him use a tumble dryer to dry the moisture of the wet wood powder to less than 10%.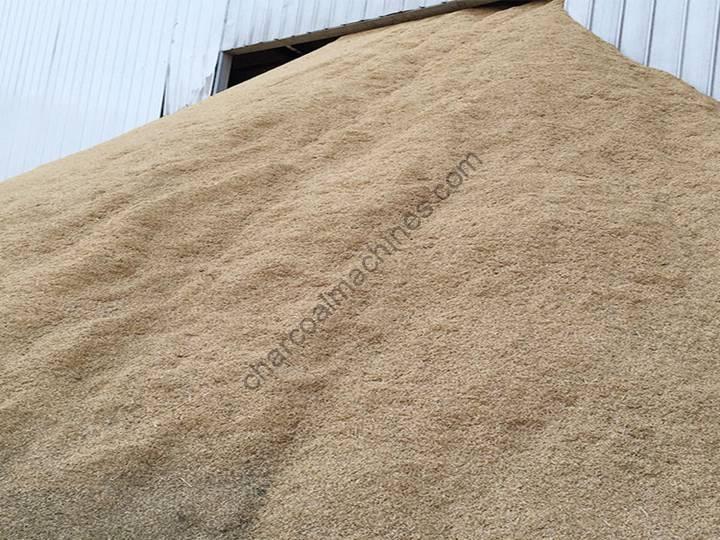 The Indonesian customer said that his factory is doing Melaka jigsaw puzzles, and the factory produces a large amount of wood powder every day. About 5 truckloads of wood flour need to be processed every day. So they plan to start the pallet blocks business and fully recycle the wood powder.
Details of Indonesia order of complete wood chip block machines
The Indonesian customer is quite familiar with the processing technology of wooden pallet blocks, and he can speak Chinese, so our communication with him is very timely and smooth. We communicated with the Indonesian customer in detail about the heat source of the sawdust dryer, the type and proportion of glue that needs to be added to make pallet blocks, the size of the wood blocks that the customer wants to process, sea freight and related customs clearance documents, etc.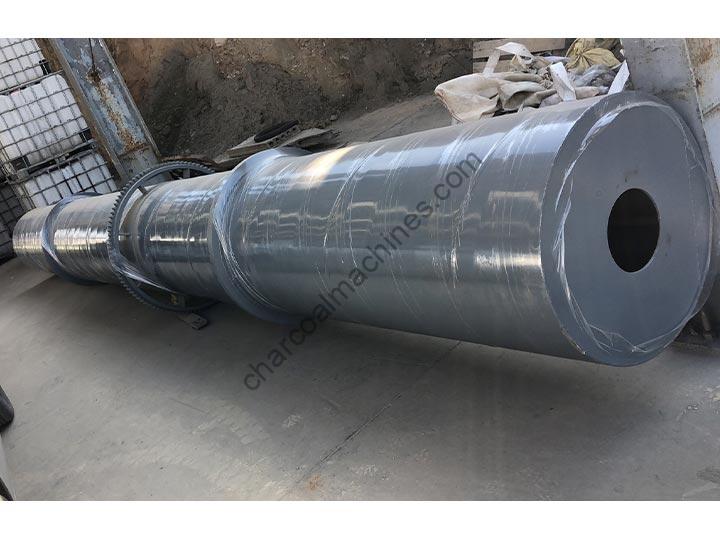 Among them, the most important point is that customers are not sure whether their factories can place a full set of wood chip block machines. In order to solve the customer's questions, we asked the customer to send pictures of their own factory and collected data such as the size of the customer's factory, and then asked our factory engineers to design a 3D layout drawing of the factory equipment according to the actual situation of the customer's factory. In addition, we also provide customers with Chinese and English manuals for the machines they need.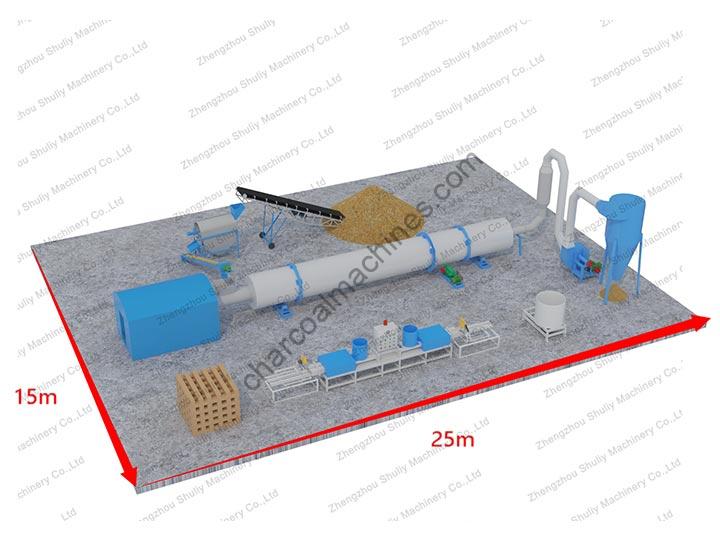 The customer was very satisfied with the professionalism of our factory, and soon signed a contract with us. The Indonesian customer also said that the wood pallet blocks production line purchased by their factory this time is just a test project. If the production effect of the machine meets their expectations, they will order more wood chip block machines from our factory in the future.
Parameters of the wood pallet block line for Indonesia
Item
Specifications
Qty
Belt conveyor 
Model: SL-B-600
Power: 3kw
Capacity: 1500-2500kg/h
Weight: 600kg
Dimension: 5*1.0*3.0m
HS code: 40101900 
1
Rotary screening machine     
Power: 1.5kw
Dimension: 2.3*1.2m
Diameter: 900mm
HS code: 84741010 
1
Screw conveyor    
Model:SL-S-320
Power:4kw
Capacity:2000-3000kg/h
Weight:500kg
Dimension:5*0.4*1.7m
HS code:8423290 
1
Rotary sawdust dryer machine  
Model: SL-R-800
Power: 5.5kw
Fan power: 7.5kw
Capacity: 300-400kg/h(depends on the moisture of sawdust)
Size: 0.8m in diameter, 10m in length
HS code: 84193919 
1
Airlock device
Power:0.75kw
Control the discharge speed
HS code:84818099
1
Sawdust & glue mixer  
Power:7.5kw
Dimension:1350*1000*1400mm
Need 15% glue
HS code: 847439
1
Pallet block press machine 
Capacity: 4-5 m³/24h
Temperature control method: PID power regulation and voltage regulation control
Dimension: 4800*760*1300mm
Weight:1200kg
Final product: 70*90mm
HS code: 847930
1
Automatic saw
Including 2 saw
HS code: 846591
1